SunGard in Serco transformation win
Written by staff reporter
2013-06-07
SunGard Availability Services has signed a five year contract with Serco Group that will see the business continuity and managed services provider take responsibility for Serco's UK IT infrastructure and undertake a technology transformation. Serco will also be moving a portion of its current estate to a virtualised, managed hosted model, using dedicated SunGard-managed platforms.

SunGard will implement a dedicated private and managed public cloud, based on SunGard enterprise cloud and managed hosting services. In addition, SunGard will provide Serco access to its recovery services portfolio.

Under the terms of the agreement, SunGard will also be expanding its own technology capabilities – creating a fully resilient Technology Centre in Birmingham, the fifth in SunGard's UK portfolio, aimed at providing IT resources, skills and experience to ensure optimum availability, reliability, security and cost-efficiency.

"Part of our own plans to deliver integrated services to our operating businesses meant that we needed to work with a technology partner who understood and supported our ambition to continually deliver improved efficiency and effectiveness to our customers through excellent quality, service and flexibility, comments Garry Fingland, CIO at Serco. "As an established provider of managed availability services, SunGard can offer a more scalable, accessible and innovative datacentre offering for our customers."

"This agreement reinforces our belief at SunGard that giving customers a tailored approach is key to gaining trust as a technology partner," comments Keith Tilley, managing director UK&I and executive vice-president Europe, SunGard Availability Services. "The strategic intent we've demonstrated towards working with Serco to build its systems integration capability, underlines our commitment to the open and transparent culture we pride ourselves on. As the partner of choice, we understand the flexibility required and the approach organisations like Serco need to take in order to ensure they are entrusting their IT assets to someone they know will invest in the partnership".
Related Articles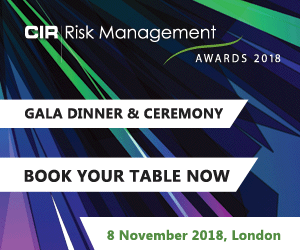 Download the latest
digital edition of
CIR Magazine
Power transmission and distribution risk
Description
Mark Evans talks to Barry Menzies, head of MIDEL ester-based dielectric fluids, at specialist manufacturer M&I Materials, to discover how ester fluids can help reduce the risks associated with transformer applications.
Most read stories...