Enfield Council chooses Sungard to expand digital strategy
Written by staff reporter
2017-10-31
Sungard Availability Services has signed an agreement to work with Enfield Council on its expanding digital strategy. With a strong reputation for technological innovation, the council is focused on increasing engagement with all constituents via digital platforms.

Sungard AS delivered a pay-as-you-go enterprise cloud solution, meaning the council only pays for the cloud services it needs, allowing it to scale capacity up and down, as required.

The decision to partner with Sungard AS is already forecasted to achieve major cost-savings for the council, as well as over 30% efficiency gains. The provider has further eliminated the IT infrastructure management burden from the council.

Head of IT, Enfield Council, Steve Durbin, said the council cannot afford even the smallest amount of systems downtime. "Enfield is a vibrant, multicultural borough where English is not always the first language so being able to access council services via digital platforms, that are available in multiple languages, is essential. Sungard AS provides the robust infrastructure that allows the council to work towards meeting its digital goals, as well as supporting all of our citizens," he added.
Related Articles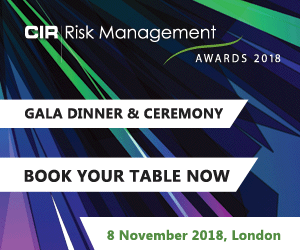 Download the latest
digital edition of
CIR Magazine
Power transmission and distribution risk
Description
Mark Evans talks to Barry Menzies, head of MIDEL ester-based dielectric fluids, at specialist manufacturer M&I Materials, to discover how ester fluids can help reduce the risks associated with transformer applications.
Most read stories...