Public procurement research reveals postcode lottery for council suppliers
Written by Editor, CIR
2009-11-06
A major study carried out by the Forum of Private Business (FPB) has revealed vast differences in the amount of time British councils take to pay their suppliers.

Using the Freedom of Information (FoI) Act, the FPB asked local authorities across the UK how quickly they pay firms providing them with goods and services.

The research was timed to come a year after the government urged town halls to settle invoices within 10 days in order to help smaller businesses maintain their cash flows during the recession.

However, the FPB found massive variations in payment practices across local government.

Some authorities are settling more than 90% of their bills in ten days or less. Others have proactively signed up to the government's Prompt Payment Code and made concerted efforts to speed up payments to aid local companies.

However, other councils appear oblivious to the 10-day target. Some admitted that none of their suppliers received payment within 10 days, while more than a dozen paid less than a tenth of their bills within the timeframe.

Additionally, many councils appear to have trouble paying invoices within even 30 days, only managing to settle around half of their bills within a month.

Overall, the average time local authorities take to pay invoices was almost double the 10-day target, at 19 days. The UK average for the payment of bills within 10 days was 42%, but stark regional variations meant that this figure was as high as 52% in some areas and as low as 11% in others.

Commenting on the findings, the FPB's chairman, Noel Guilford, called for more consistency in the processing of payments.

"While some local authorities took instant action in response to Lord Mandelson's calls for 10-day payment a year ago, this research appears to show that others are completely oblivious to it, even now," he said.

"These figures reveal that businesses face a payment postcode lottery when carrying out local authority work. Some businesses are paid for their goods and services within a few hours but some have to wait more than a month before receiving the money owed to them -- it all depends on which council they are working for and where they are in the country.

"To most business owners, this will seem quite ridiculous -- we're part of a national economy, we're in a national recession and you would expect a national policy on payment by public bodies. Cash flow is the single biggest concern for many smaller firms and the quicker you pay the money owed to them, the less likely they are to go out of business, with the loss of both jobs and tax receipts."

However, Mr Guilford pointed out that work from local authorities is a lifeline for many smaller firms and many councils are excellent payers.

He said: "It's important to emphasise that, while we're disappointed with the inconsistency of payment practices among local authorities, this isn't about 'council-bashing'.

"The vast majority of small firms doing business with local authorities can expect to be paid in a fraction of the time that they would when dealing with a typical big company. Generally speaking, Britain's councils pay their suppliers far more swiftly than their private sector counterparts, and we rightly applaud them for that."

The FPB's research found that:

- The average length of time for a UK council to settle an invoice was 19.4 days, ranging from 18 days in England to 37.2 in Northern Ireland.
- 52% of bills were settled within 10 days in West Midlands but just 11% were paid within the timeframe in Northern Ireland.
- The council which paid the most of its bills within 10 days was South Northamptonshire Council, on 91%. The authority also managed to settle invoices in an average of less than six days.
- The two councils which said 0% of payments were made within 10 days were Argyll and Bute in Scotland and Down District Council in Northern Ireland. Wakefield District Council in Yorkshire only managed to pay 1% of invoices within 10 days.

Additionally, many small district councils reported much better payment performance than their larger, city-based counterparts.

Leeds City Council only managed to pay 13% of its bills within 10 days but the semi-rural Pendle Borough Council in Lancashire managed a figure of 87% and also signed up to the Prompt Payment Code.

Mr Guilford added: "The recent news that the economy is still in recession has highlighted the desperate predicament many small businesses find themselves in.

"But by making sure those who carry out work for the public sector are paid swiftly and consistently, we could stop many small businesses from going under, without any significant cost to the taxpayer."
Related Articles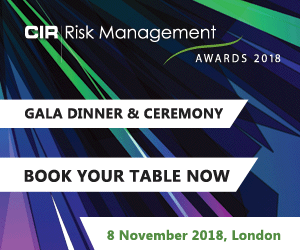 Download the latest
digital edition of
CIR Magazine
Power transmission and distribution risk
Description
Mark Evans talks to Barry Menzies, head of MIDEL ester-based dielectric fluids, at specialist manufacturer M&I Materials, to discover how ester fluids can help reduce the risks associated with transformer applications.
Most read stories...