PRODUCT RECALL: Safety first?

Written by Deborah Ritchie
October 2017
The number of product recalls has hit a new high, with some figures citing an increase of 48 per cent in just one year. What is behind this surge and what is being done to address it? Deborah Ritchie reports

The past year has seen an increase in product recalls across a broad range of categories, including food (Morrisons' had to recall its 'Busy Bee Cake' because it had possible traces of salmonella), pharmaceuticals (Asda and Superdrug had to recall St John's Wort herbal medicine tablets because they were contaminated with toxic substances) and consumer durables (retailers had to recall the SupportPlus stainless steel kettle because it could cause electric shock). There were also several high-profile recalls of motor vehicles. Vauxhall had to recall its Corsa D 1.4 Turbo model because it posed a fire hazard and Land Rover had to recall its Discovery Sport and Range Rover Evoque. The well reported Takata airbag recalls show that component manufacturers may now be named in public; this has no doubt prompted an increase in automotive component parts manufacturers seeking recall insurance cover. In the electrical appliances and electronic goods category, few will have missed Samsung's high profile recall of the Galaxy Note 7. Are there any unifying trends in this surge in recalls? And what can be done to address the issue?

The answers to these questions can be found partly in safety standards and regulation. According to law firm RPC, the number of recalls of food and drink products where potentially dangerous allergens had not been properly labelled increased by 62 per cent, to 144 in 2015/16 up from 89 in 2014/15. The law firm cites a 25 per cent increase in Consumer Goods product recalls, to 267 in 2015/16 up from 214 in 2014/15. Of those, motor vehicles made up 60 recalls, and electrical appliances and electronic goods 56 recalls. Law firm Clyde & Co sees similar trends. Legal director at the firm Jason McNerlin says lithium ion batteries have been highlighted in a number of recent issues affecting laptops and hoverboards through to Boeing 787s, and are now high on the agenda at the US Consumer Product Safety Commission (CPSC).

"Manufacturers of products that rely on these batteries need to be aware of the risks they face, and how to mitigate against them, as well as the terms and conditions of their insurance which may be invalidated if a recall is triggered prior to notifying the appropriate authorities. "Recall expenses may be insured in various ways, such as mitigation expenses under liability policies and standalone product recall policies. Various triggers can be found, but some policies will not respond to design flaws, as may have been the case with the Galaxy Note 7. "Samsung initially announced batteries from one of its suppliers were an issue. It began a recall campaign and issued replacement devices containing batteries from another supplier. However, further reports came to light, allegedly involving replacement products. Furthermore, it is suggested Samsung's design, specifically the way in which adhesives were used in the device, meant simply substituting new batteries into affected devices might not be a realistic remedial option," he adds. "If cover is triggered, there may be issues such as when the insured had first knowledge of the potential defect and whether notification was timely, and questions about the conduct of recalls. The CPSC has already said Samsung should have reported the issue sooner than it did and before commencing the first recall campaign."

McNerlin says that in quantifying covered recall claims, there may be questions such as whether certain expenses were necessary to prevent injury and whether any loss of business was caused solely and directly by the defect. It has been suggested that if Samsung's initial root cause analysis and remedy had been adequate, the second recall and the discontinuance of the model might not have occurred. He says it's not unusual to see consumer class actions alleging breach of warranty or personal injury. There have also been investor class actions alleging, for example, that company statements about risk, reserves and product controls were misleading and caused loss of share value. It is less common to see allegations that a company's handling of a recall has caused loss of share value, but this may also be a possibility. Whether products' policies provide any relevant cover, such as defence costs, will depend on the claims and the policy concerned.

Key drivers The introduction of new EU legislation is widely considered a major driver behind recent recalls. Introduced in December 2014, the rules require all food labels to display information on 14 different allergens. Partner at RPC, Gavin Reese, explains the impact of the new rules: "Businesses are starting to feel the effect of the EU's tough new laws on the labelling of food allergens. In addition, it may be that businesses are being increasingly sensitive to the risk of mislabelled allergens following a series of recent tragic deaths caused by nut allergies."

Vince Shiers, managing director of crisis management and product recall consultancy, RQA Group, agrees that the new rules have helped propel the rise in some areas. "There has been more regulation in areas such as allergen labelling which has resulted in clearer labelling for consumers, but increased the possibility of errors," he explains. "It is very frustrating to see costly product recalls due to careless mistakes with the labelling process." Shiers also believes the complexity of supply chains contributes to the increased risk of contamination. He is also seeing a lot of recalls resulting from increased standards in manufacturing.

"Whilst this sounds counter-intuitive – increased recalls going hand in hand with increasing standards – food manufacturers work harder than ever to ensure their food is safe and of the highest quality; and if they are not they will take action to withdraw. It would be expected that this high level of recalls will continue for years to come; hopefully showing that consumers are protected from dangerous products rather than diminution of standards," he explains. In the case of non-food consumer goods, the UK government established a Working Group on Product Recalls and Safety in October 2016. Their July 2017 report features a number of recommendations including the development of a Code of Practice on recalls and a technical resource to help decision making for national recall programmes. Shiers is confident that the recommendations from this group will help to ensure industry can be most effective at removing unsafe products from consumers; and at the same time raise awareness of product issues with the general public; which is a huge challenge in this area.

The costs

As well as increasing in number, recalls are increasing in cost. For small and medium sized companies, by transferring some of the recall risk through insurance, the focus can be more on the recall management rather than concerns about financial stability. "We have known senior management in companies that don't hold recall insurance who, when faced with a recall situation are nervous and distracted by the thought that the recall could inflict serious financial damage to the company," Shiers says. "Even for the largest companies, product recall insurance provides sensible balance sheet protection."

The AGCS Global Claims Review analyses over 100,000 corporate liability insurance claims from more than 100 countries, with a total value of €8.85bn (US$9.3bn), paid by AGCS, and other insurers, between 2011 and 2016. Over 80 per cent of losses arise from ten causes, with the impact of a defective product or works the largest cause of loss, accounting for almost a quarter of the value of all claims (23 per cent). The average loss costs businesses in excess of €260,000 with the cost of product recalls being a major driver. "The number of recalls has been steadily rising with increased focus on product and workplace safety, as well as more proactive regulation," says head of AGCS chief claims office in North America, Larry Crotser. The impact of defective products or works is even more pronounced in the UK accounting for over 40 per cent (43 per cent) of the value of claims.

Fipronil

RQA Group's Vince Shiers says the fipronil story demonstrates a disconnect between the risk to health and the way the threat is presented in the media. "This needs to be managed by careful and rational communication, putting the risk into context.

The FSA is highlighting the need to recall contaminated products, as fipronil is not permitted, but at the same time putting the low health risk into context. "It is interesting to note that most of the major brands and retailers involved in the recall are not making their own public statements.

The contamination of eggs causes more issues in the industry where the eggs have been used as an ingredient. The FSA has said that 'products will be withdrawn if the amount of implicated egg is more than 15 per cent of the product'. This challenges traceability systems and reminds consumers of the international nature of food supply chains.

"These mutlinational, industry-wide contamination issues occur every few years. Thankfully, this is a low health risk for consumers but it highlights the complex nature and potential weaknesses of international supply chains," he concludes.



This article was published in the September 2017 issue of CIR Magazine.

Download as PDF

More interviews and analysis

Contact the editor

Follow us on Twitter


Related Articles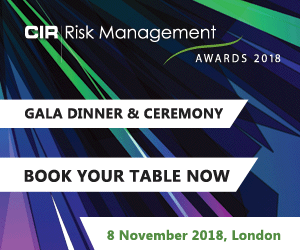 Power transmission and distribution risk
Description
Mark Evans talks to Barry Menzies, head of MIDEL ester-based dielectric fluids, at specialist manufacturer M&I Materials, to discover how ester fluids can help reduce the risks associated with transformer applications.
Most read stories...
World Markets
(15 minute+ time delay)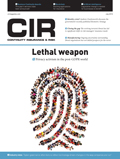 Download the latest
digital edition of
CIR Magazine