Pension buyout market 'to halve this year'
Written by Editor, CIR
2009-06-03
Fewer companies will transfer their pension scheme liabilities to insurers this year as employers currently find deals too expensive.

The annual report on the pension scheme liability buyouts from actuarial consultants Lane Clark & Peacock shows that the number of deals in the first three months of 2009 fell sharply, following the collapse of Lehman Brothers last September and the resulting rise in corporate bond yields.

LC&P expects the market for transferring pension scheme risk to an insurer will halve to £4 billion this year from £8 billion in 2008. But it says the fall will be temporary as more employers seek to offload pensions risk is higher than ever.

Activity is forecast to revive as financial markets stabilise. The firm says the market should at least regain last year's levels in 2010, but could rise more steeply to £12 billion if there is a stronger economic recovery. Demand for buyouts is also likely to spread from the UK to continental Europe.

"After the explosive growth in pension buyouts last year, the financial crisis has slammed on the brakes for now," said Charlie Finch, a partner in LCP's buyout practice.

As buyout deals may be too expensive for some, pension schemes' sponsors will review other options to cap their pension-related risks. This should mean longevity swaps, which insure the risk that scheme members live longer than expected, will become more popular, says LC&P.

Last month engineering and defence company Babcock International became last month the first to launch a longevity swap programme to hedge £500 million of longevity risk.
Related Articles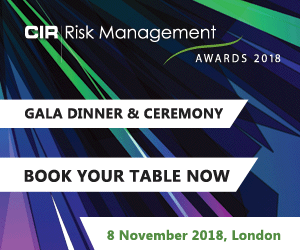 Download the latest
digital edition of
CIR Magazine
Power transmission and distribution risk
Description
Mark Evans talks to Barry Menzies, head of MIDEL ester-based dielectric fluids, at specialist manufacturer M&I Materials, to discover how ester fluids can help reduce the risks associated with transformer applications.
Most read stories...