Occupational crime on the rise
Written by Editor, CIR
2009-05-13
Acts of fraud committed against companies by their own employees rose sharply in the first quarter of 2009, new data suggests.

US compliance services group The Network, which operates 'whistleblower' hotlines, says reports of acts such as theft, insider trading and corruption comprised 21% of calls to the hotline in the three months to the end of March. The figure compares against 16.5% for the same period last year and 11% three years ago.

According to Luis Ramos, chief executive of The Network, tip-offs over compliance issues such as sexual harassment or safety breaches either show little change or have declined but fraud has been "gaining speed and momentum".

Mr Ramos says that all industries have suffered from the increase in insider fraud, but the retail and financial services sectors have suffered the biggest impact. More of the group's clients have introduced schemes to encourage whistleblowers, including cash rewards for successful tip-offs.

He expects a further increase in occupational fraud as the recession leads to more job cuts and pay reductions. "The wildcard is what happens to the economy. If the crisis deepens, we're going to see even more fraud than we've seen already," he adds.
Related Articles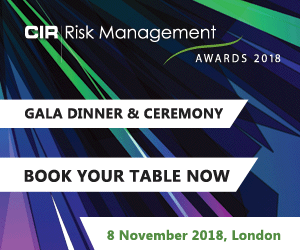 Download the latest
digital edition of
CIR Magazine
Power transmission and distribution risk
Description
Mark Evans talks to Barry Menzies, head of MIDEL ester-based dielectric fluids, at specialist manufacturer M&I Materials, to discover how ester fluids can help reduce the risks associated with transformer applications.
Most read stories...