Interview: Sally Roff, DAC Beachcroft

Written by Deborah Ritchie
2017-02-09
Deborah Ritchie speaks to DAC Beachcroft partner Sally Roff about what she thinks is the greatest change in sentencing enforcement since the Health and Safety at Work Act 1974

In February 2016, the UK Sentencing Council announced major modifications to the penalties for health and safety at work offences, changing the way it assesses the appropriate fine and increasing the level of those fines for organisations found to be in breach.

The result has been a considerable hike in fines – arguably bringing them more into line with those handed out by other regulators – and for individuals has increased the likelihood of custodial sentences.

The figures speak for themselves. Over the past year, a toxic vapour cloud released from chemical company lead to a £3 million fine; the Star Wars film production company was fined £1.6 million following an injury to the actor Harrison Ford whilst filming; a manager of the Access Plant Hire firm was imprisoned for the maximum two years after the death of one worker and serious injury to another; and a UK care home was fined £1.5 million following a resident's death.

These significant fines are not limited to the private sector, with one local council fined £250,000 for failing to manage appropriately the risks of hand-arm-vibration syndrome (HAVs).


DR: It is one year since the Sentencing Council issued new fines for health and safety at work offences. What has been the real impact on fines?

SR: For some time, regulators such as Ofcom have been handing out fines of hundreds of millions, but when it comes to health and safety, fines have been small by comparison. This has already begun to change, and health and safety fines are being brought into line with other regulators.

The average fine collected by the Treasury before the new guidelines were introduced was around £18,500. That has increased dramatically since the 1st February 2016, with many multimillion pound fines being ordered. According to the Health and Safety Executive, the Treasury has so far benefited to the tune of £30 million, and that's not even for the whole year so it's a very significant sum.

In terms of the individual cases, a number of recent examples serve to illustrate the changed impact of health and safety offences. For example, Merlin Attractions was fined £5 million following the Alton Towers Smiler incident.

The guidelines require courts to look at the turnover rather than the profitability of the offending organisation to determine the relevant size of business for sentencing purposes. Accordingly, the fine is likely to have more impact on an organisation with a low profit margin than one with a high profit margin.

Whilst the guidelines provide for the judge to step back and look at the overall impact of the fine adjusting it upwards or downwards, this is likely to be extremely subjective and vary from case to case. It is, however, apparent from the sentencing of very large companies that greater emphasis is given to the turnover than to any losses, for example in the case of ConocoPhillips – a 'large' or perhaps 'very large' organisation fined £3 million by the time it was sentenced in 2016 in relation to offences arising from the uncontrolled escape of natural gas. It had seen, by reason of falls in oil prices, its annual turnover of £10 billion reduce to under £5 million and former significant profitability fall into a large loss. Fines aside, there are any number of additional repercussions in each case – some of which are extensively documented in the media. Health and safety incidents attract human interest – it's an emotive topic.

What impact have these fines had on risk and insurance provision?

In terms of risks to organisations, this has been the greatest change to enforcement since the Health and Safety at Work Act 1974, and one that firms need to be aware of and provision for.

It is important for firms to be aware of these changes; and they should feature on an organisation's risk register. The level of fines has the potential to impact heavily on sustainability, and we are spending time helping to make businesses aware of this particular risk and to ensure that it has the appropriate control measures to mitigate it. It's also important for insurers that clients know about it, and understand fully what is at stake. In this case, not just fines. The number of directors and managers who have been handed custodial sentences has also increased in the last 12 months. In January a director went to prison for two years as a result of his supply of equipment that was not fit for purpose.

How does the Sentencing Council establish the level of fine?

The process is intended to bring more consistency to the sentencing of organisations. First, the judge considers the category of offence; what level of culpability there is – very high, high, medium and low. Then they look at the level of harm risked, a combination of the likelihood of the harm (high, medium and low) and the seriousness of it (A B or C); it's the risk that has been created, rather than that harm that has been caused that they are considering.

Then there are other factors, as to whether to increase the harm category, such as whether or not actual harm has been caused. If this is found to be the case it moves up a risk category. They also look at whether or not a number of people had been exposed.
The court will then consider the size of the business based on turnover, to establish an appropriate level of fine. The guidelines divide organisations into four categories: micro, small, medium and large:

Micro: turnover less than £2m
Small: turnover £2m-£10m
Medium: turnover £10m-£50m
Large: turnover £50m+
Potential bracket of very large: guidelines suggest that it might be necessary to categorise an organisation as very large and move outside the guideline fines (presumably to impose a significantly higher fine) if the guideline fines are insufficient to ensure that the sentence is proportionate.

Which firms are most at risk?

The new system has the potential to have the greatest impact on medium sized businesses because of the very wide bracket of fines (£1,000 to £4 million) and the huge disparity in resource available between an organisation with a turnover of £10 million and one of £50 million. As such, medium sized businesses should be thinking most about it most, but perhaps not surprisingly, are thinking about it least.

The subjectivity of the application of the guidelines is the crux here, and getting the right advice on it is vital. And from what we've seen, the Court of Appeal is not a friendly environment, with little to no sympathy for companies.

The Sentencing Council is also looking at altering the way that credit is given for guilty pleas. In most cases for a guilty plea there is a reduction in sentence of one third. The Council is suggesting that the reduction should only be available when the organisation enters a plea in the very first occasion – ie. at a magistrate's court. With these new guidelines, it is very difficult for businesses to make a provision for the risk, which in most cases will be low in terms of frequency but high in severity.

On the plus side, these new penalties may open some eyes to the human as well as financial costs of the risk, ensuring that more attention and investment is given by organisations to risk management.


Notable fines since 1 February 2016 (Source: DAC Beachcroft)

Merlin Attractions Operations - £5m
ConocoPhillips - £3m
Cristal Pigment UK Limited - £3m
Balfour Beatty - £2.6m
Decco Ltd - £2.2m
Travis Perkins - £2m
Scottish Power - £1.75m (reduced on Appeal to £1.2million)
Foodles Production (UK) Ltd - £1.6m
Embrace All Care Ltd - £1.5m
Kier MG Ltd (formerly May Gurney Ltd) - £1.5m
Volvo Group UK - £900,000
McCain Foods (GB) Ltd - £800,000
BT - £600,000
Wilko – £2.2m

With 25 years' experience in the field, Sally Roff is head of DAC Beachcroft's health, safety and environment team. The team of 24 works with insurers and their clients, as well as public sector organisations advising them in relation to the legal aspects of health, safety and environmental compliance and product safety. It also provides advice, training services to managers and directors and representation in those areas.
Related Articles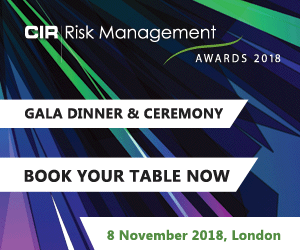 Download the latest
digital edition of
CIR Magazine
Power transmission and distribution risk
Description
Mark Evans talks to Barry Menzies, head of MIDEL ester-based dielectric fluids, at specialist manufacturer M&I Materials, to discover how ester fluids can help reduce the risks associated with transformer applications.
Most read stories...