FSA fines Ken Morrison £210,000

Written by Deborah Ritchie
2011-08-17
The Financial Services Authority (FSA) has today fined Sir Ken Morrison £210,000 for breaching the Disclosure and Transparency Rules (DTR) by failing to disclose his reduced shareholding and voting rights in Wm Morrison Supermarkets Plc (Wm Morrison).

Shortly after his retirement as chairman of Wm Morrison, the company announced on 28 March 2008 that Sir Ken had a notifiable holding of voting rights of 6.38%. After the announcement on 28 March 2008 there were no further shareholding notifications made concerning Sir Ken's holdings until 1 March 2011 – just under three years later - despite the fact that he had reduced his holdings during that period to 0.9%.

Between 2009 and 2010 Sir Ken had substantially cut his shareholding reducing his voting rights of over 6% (a holding worth over £450m) to 0.9%. Sir Ken failed to notify Wm Morrison on four separate occasions when his voting rights fell below 6%, 5%, 4% and 3% which he should have done.
While Sir Ken did not financially benefit from these breaches, his failure to notify Wm Morrison of the changes to his shareholding resulted in Wm Morrison not being in a position to update the market in accordance with the DTR rules. This resulted in the market being misled as to the ownership of voting rights in WM Morrison and Sir Ken's shareholding being stated incorrectly in Wm Morrison's annual report of 31 January 2010.

Tracey McDermott, acting director of enforcement and financial crime, said:
"It is important that significant shareholders recognise that timely and accurate disclosure of their shareholdings and voting rights is a fundamental component of a properly informed securities market. Investors are entitled to know when major and influential shareholders significantly reduce their interest in a listed company. Sir Ken should have been aware of his obligations and his failure to meet them has resulted in this fine. "The rules are designed to enhance transparency and provide investors with timely information regarding voting rights in issuers. Failure to comply with the rules risks damaging investor confidence in the financial markets."

Sir Ken co-operated with the FSA and agreed to settle at an early stage and therefore qualified for a 30% reduction in penalty. Were it not for this early settlement, the FSA would have imposed a penalty of £300,000.
Related Articles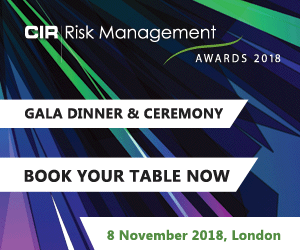 Download the latest
digital edition of
CIR Magazine
Power transmission and distribution risk
Description
Mark Evans talks to Barry Menzies, head of MIDEL ester-based dielectric fluids, at specialist manufacturer M&I Materials, to discover how ester fluids can help reduce the risks associated with transformer applications.
Most read stories...