Former CBI chief to head FRC corporate governance committee
Written by Editor, CIR
2010-05-24
Sir John Sunderland, the senior businessman and former CBI President, has been appointed chairman of the Financial Reporting Council's Corporate Governance Committee.

The Committee monitors the operation of the Combined Code on Corporate Governance and reviews developments in UK corporate governance.

Sir John Sunderland commented: "As we learn the lessons from the financial crisis it is important that companies increase their accountability to shareholders and nurture boardroom talent to ensure the UK remains an attractive and competitive place to do business. I am pleased to be able to make my contribution to corporate governance reform at such an important time for the UK economy".

Baroness Hogg, FRC Chairman and Sir John's predecessor as Chairman of the Corporate Governance Committee, said: "Sir John's experience as one of the UK's leading businessmen will be of enormous value to the FRC as we seek to build consensus for corporate governance reform among company directors and shareholders".
Related Articles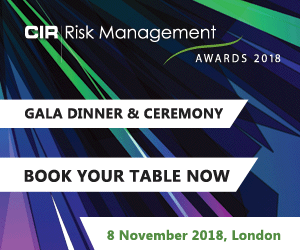 Download the latest
digital edition of
CIR Magazine
Power transmission and distribution risk
Description
Mark Evans talks to Barry Menzies, head of MIDEL ester-based dielectric fluids, at specialist manufacturer M&I Materials, to discover how ester fluids can help reduce the risks associated with transformer applications.
Most read stories...