MENTAL HEALTH AT WORK: All in the mind?
Written by Patricia Cullen, CIR Magazine
May 2019
Research suggests 70 per cent of workers experience poor mental health at some point in their lives. Questions are now being asked about the degree to which employers could or should get involved. CIR investigates

Most jobs have the potential to create tension, stress and anxiety; even in professions considered to be 'low risk', the risk of work-related stress is ever present: workload, organisational change and workforce dynamics are all contributing factors within the office itself. Outside of the office, any number of issues may be affecting the ability of staff to carry out their roles to the best of their ability – physical and mental.

Recent research from mental health charity, Mind suggests that seven in ten workers experience poor mental health at some time in their lives. The charity calculates the annual cost of poor mental health to employers as at between £33 billion and £44 billion.

Further, the 2017 report 'Thriving at Work: a Review of Mental Health and Employers' suggests that some 300,000 people leave their jobs due to mental illness every year, at a cost to employers of £42 billion. Simultaneously, the value added to the economy by people who are at work and have or have had mental health problems clears approximately £225 billion annually. This figure represents 12.1 per cent of the UK's total GDP.

A 2017 report from Mind found that nearly half of all public sector workers have had to take time off because of their mental health, compared with a third in the private sector, highlighting the different levels of support available. The charity's survey found that public sector workers were more likely to say their mental health was poor than their peers in the private sector (15 per cent versus 9 per cent), and far more likely to say they have felt anxious at work on several occasions over a given month (53 per cent compared with 43 per cent).

Since then, the emphasis has shifted, and there's a noticeably greater focus on mental health issues at work; and the CIPD's 2019 'Health and Well-Being at Work' survey suggests that public sector organisations now lead the way in recognising the importance of employee well-being. Currently, they are nearly twice as likely as the private sector to have a standalone well-being strategy in support of their wider organisation strategy (60 per cent versus 32 per cent) and are more likely to report that employee well-being is on senior leaders' agendas (70 per cent versus 55 per cent). The most common steps taken to reduce stress include flexible working options, improved work–life balance, stress audits and employee assistance programmes. Still, nearly 38 per cent of respondents in the public sector report their organisation is more reactive than proactive, showing more work could be done on preventative measures.

A study by the University of Cambridge meanwhile investigated policies and methods for tackling workplace stress, and found only 29 per cent of EU organisations had any strategies in place to help promote workplace health. The UK came first for training employees in preventing work-related stress and for having an action plan to prevent work-related stress, with 60 per cent of UK policies making stress a priority.

Underlining that progress was the Health & Safety Executive's decision in late 2018 to update its first aid guidance to include mental health alongside physical health when undertaking a "needs assessment". It suggests that employers consider ways to manage mental ill health in the workplace which are "appropriate" for the businesses, and which might include "providing information or training for managers and employees, employing occupational health professionals, appointing mental health trained first aiders and implementing employee support programmes". The HSE goes on to point out that first aid training courses covering mental health, teach delegates how to recognise warning signs of mental ill health and help them to develop the skills and confidence to approach and support someone, while keeping themselves safe.

Research supports the widely accepted view that a preventive, rather than reactive approach towards mental health in the workplace brings about the best outcomes, and the 'Thriving at Work' research paper indicates the importance of training senior members in looking after the mental health of teams. However only 24 per cent of line managers have received training in this area. Line managers have the ability to directly address many of the causes of work-related stress, but without proper training, many incidents go unnoticed.

In its 2018 guide on managing mental health in the workplace, the CII and Mind, stressed that many of the most important things that employers can do around mental health are small but meaningful gestures that make it easier for people to talk about their mental well-being. "They include running awareness sessions and coffee mornings, nominating mental health champions, making adjustments in people's working lives and giving people access to counselling," says Matthew Connell, director of policy and public relations at the CII.

New pressures

Over the last ten years, the digital revolution has brought about unique opportunities and unforeseen implications. Greater adoption of mobile technology and an ongoing trend towards flexible or home working can all have a negative impact on employee mental health through increased pressure, uncertainty and reduced social contact.

In these circumstances, businesses may benefit from employing a more targeted approach to well-being, identifying core threats and addressing work-related stress collaboratively involving managers, OH practitioners and insurance.

Head of health management at Aon, Charles Albert recognises the traction that this subject is gaining. "Measuring the mental health of the workforce is not common practice – employers often don't know what data to collect, or the necessary data may not exist. We are noticing a change in this area as more companies are joining the dots internally and externally by bringing their various providers together," he explains.

Head of group risk at Zurich, Nick Homer outlines the policy changes that have come about in response to the recent increase in mental illness claims.

"We've developed our group income protection proposition…in response to the significant increase we've seen in GIP claims for mental ill health. In fact, 62 per cent of the claims referred to our rehabilitation team in the past 12 months were for mental ill health issues."

Aon's Albert suggests that addressing well-being at work can increase productivity by as much as 12 per cent. "We are seeing a greater emphasis on prevention and early intervention from the employee benefits market – which is fantastic as it provides easily accessible (and often free-of-charge) interventions for employers. A more proactive approach such as this benefits all stakeholders – the employer, insurer, and most importantly the employee."

A study published in January of this year identified a sharp increase in the number of employers reporting employee stress and mental health-related illnesses – from 55 per cent last year to 68 per cent in 2018. According to Aon's Benefits and Trends Survey, the use of virtual GP services has also increased significantly, with 27 per cent of employers using them – up from 16 per cent last year.

The costs to businesses of failing to support employees with mental health issues were recently examined in a body of work carried out by QBE. The findings point to a mixed picture when it comes to understanding the issues and their impact, as well as the best way to address the problem.

The research, carried out by Opinium in an online survey of 502 UK senior decision makers and a public survey of 1,300 employees, found that 40 per cent of the senior decision makers had experienced a loss of business as a result of employees continuing to work while experiencing mental health problems.

It also found that a huge majority (90 per cent) of senior business leaders think mental health problems are a valid reason to take sick leave, while some 70 per cent also said that an employee's history of mental health problems would influence the level of responsibility or opportunities they were given.

A quarter of the senior executives surveyed admitted their business did not offer any workplace mental health support and 40% said they would prefer employees experiencing mental health problem related to stress, anxiety or depression to continue working rather than taking time off.

The study also found that 17 per cent of employers have failed to deliver products or services due to an employee continuing to work while experiencing mental health problems. 11 per cent have also experienced loss of customers and one in 10 lost business and contracts.

Senior manager at QBE, Grant Clemence said workplace cultures mean many people are not taking time off when they need it: "Businesses are beginning to recognise the beneficial impact that supporting mental wellness in the workplace can have, and while some employers may see absence as a cost, not allowing employees to take time to recover when they need it could be just as damaging."

There is a balance to be struck when it comes to the issue of mental health in the workplace, and there is certainly no one-size-fits-all, with some workplace cultures less likely – or indeed suited – to particularly high degrees of intervention.

While the debate is still very much in its infancy, the last 18 months have seen the topic gaining traction fast. For now, a measured and proportionate approach to this sensitive area could be just what the doctor ordered.


This article was published in the May-June 2019 issue of CIR Magazine.

Download as PDF

More interviews and analysis

Contact the editor

Follow us on Twitter


Related Articles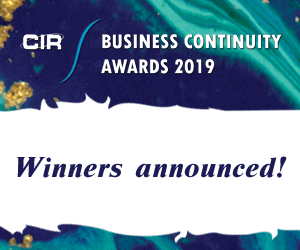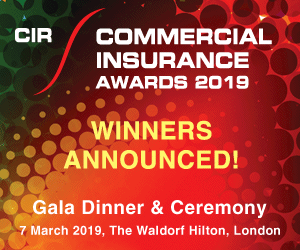 Power transmission and distribution risk
Description
Mark Evans talks to Barry Menzies, head of MIDEL ester-based dielectric fluids, at specialist manufacturer M&I Materials, to discover how ester fluids can help reduce the risks associated with transformer applications.
Most read stories...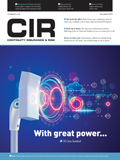 Download the latest
digital edition of
CIR Magazine