Airbus first aerospace firm to achieve 25999
Written by Editor, CIR
2010-07-08
Airbus has become the first aerospace manufacturing firm to achieve certification to BS 25999, the Business Continuity Management system standard. The certification is for its wing manufacturing site in Broughton, North Wales.

Dave Micklewright, Airbus' head of facilities management, commented: "Airbus' BS 25999 certification proves that the organisation has effective processes in place to minimise exposure during external disruptive events and thus assure continued business operations at all times. These processes take into account all aspects of the business including people, premises, suppliers and assets. This business continuity management award also serves as a means to benchmark our performance and systems."

As part of the process, Airbus also developed a bespoke data management system called R!SK INDEX. The tool was classed as best practice by the auditors and provides an innovative solution to business continuity management.

"R!SK INDEX is a straightforward plug-and-play management system which can be implemented seamlessly in all business areas," says Micklewright. "The tool is readily available and is now used to monitor external business continuity plans from within our own supply chain."

The British Standards Institute says BS 25999 has become one of the most rapidly adopted standards and hopes for it to become an integral part of business in the future.
Related Articles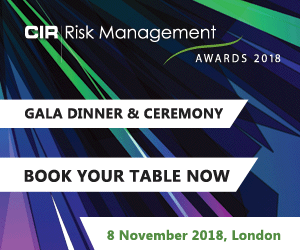 Download the latest
digital edition of
CIR Magazine
Power transmission and distribution risk
Description
Mark Evans talks to Barry Menzies, head of MIDEL ester-based dielectric fluids, at specialist manufacturer M&I Materials, to discover how ester fluids can help reduce the risks associated with transformer applications.
Most read stories...