Woolsey wildfire insured losses estimated at over US$2.5bn
Written by staff reporter
2018-12-03
Catastrophe risk modeling firm AIR Worldwide estimates that industry insured losses from the Woolsey Fire in Southern California will be at least US$2.5bn.

The vegetation fire ignited on 8 November south of Simi Valley in the southeastern corner of Ventura County and spread quickly due to winds and low humidity, as well as challenging suppression factors including steep terrain, limited access, and extreme fire behaviour. The fire was fully contained on 22 November.

The cause of the Woolsey Fire is still under investigation, but during the course of the event, it burned through 96,949 acres and 1,643 structures, with an additional 364 structures also damaged.

Total economic losses resulting from the fire are expected to be higher than the industry insured loss estimate however. Industry insured losses could be higher than US$2.5 billion due to uncertainty in the payment of additional living expenses resulting from mandatory evacuations, loss of some individual structures outside of the most affected areas, as well as widespread but lower levels of loss due to smoke, loss of electricity, and damage from suppression efforts.

AIR's estimate of insured losses is based on the assumption of nearly 100% take-up rates. The fact that damage from fire, including wildfire, is included in standard homeowners' policies in California informs that assumption. The estimates include Insured physical damage to property (residential, mobile home, and commercial), both structures and their contents, and auto, as well as direct business interruption losses.
Related Articles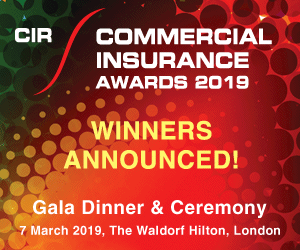 Download the latest
digital edition of
CIR Magazine
Power transmission and distribution risk
Description
Mark Evans talks to Barry Menzies, head of MIDEL ester-based dielectric fluids, at specialist manufacturer M&I Materials, to discover how ester fluids can help reduce the risks associated with transformer applications.
Most read stories...