Volvo and Baidu reach agreement to produce autonomous vehicles

Written by Deborah Ritchie
2018-11-01
Volvo Cars has reached an agreement with Chinese technology firm, Baidu, to develop autonomous cars in China. Under the agreement, Baidu will use its Apollo autonomous driving platform with a view to mass manufacturing fully electric and autonomous cars with the Swedish company. The collaboration with Volvo Cars is the first of its kind in China.

"With Baidu we take a big step forward in commercialising our autonomous-compatible cars, built on Volvo's industry-leading safety technology," said President and Chief Executive of Volvo Cars, Håkan Samuelsson. "There is a strong development in autonomous drive in China, where Baidu is a leading player, and the market there offers huge opportunities for us as the supplier of choice for autonomous fleets."

Volvo Cars says it sees autonomous vehicles as a key growth area, and that by the middle of the next decade, it expects to generate one third of all annual sales from autonomous cars.

"Since its founding a century ago, Volvo has kept safety as its core mission, pushing safety development forward with significant innovations. We are very glad that Volvo Cars has established a strategic partnership with Baidu in the development of a fully autonomous car compatible with our autonomous driving platform, Apollo. We look forward to working closely with Volvo to provide the world with the safest auto products for the benefit of humankind," said Dr. Ya-Qin Zhang, President of Baidu.

Industry forecasts show that China is likely to become the single largest market for autonomous cars. Market research firm IHS Markit predicted earlier this year that around 14.5m autonomous cars will be sold in China by 2040, on a total global volume of around 33m.
Related Articles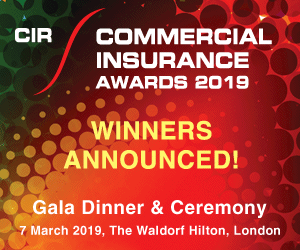 Download the latest
digital edition of
CIR Magazine
Power transmission and distribution risk
Description
Mark Evans talks to Barry Menzies, head of MIDEL ester-based dielectric fluids, at specialist manufacturer M&I Materials, to discover how ester fluids can help reduce the risks associated with transformer applications.
Most read stories...