Upward trend continues in commercial insurance pricing
Written by staff reporter
2018-08-08
Global commercial insurance prices rose, on average, for the third consecutive quarter, according to Marsh's Global Insurance Market Index for the second quarter of 2018.
The increase was largely driven by insurance pricing for property lines, which continued to be affected by 2017 catastrophe losses, and by increases in financial and professional lines.

Overall, however, the market remained stable with second quarter price changes within a relatively narrow range across most product lines and geographies.

Commenting on the findings, Dean Klisura, president, Global Placement and Specialties at Marsh, said: "The global property insurance market continues to be impacted by last year's losses, and we are now seeing increases in financial and professional lines pricing in several regions. However, overall pricing is generally stable across all lines of business and market capacity remains strong."

Globally, property insurance pricing increased 2.3%, on average. Financial and professional lines pricing increased 3.3% on average in the quarter, driven by increases in several regions, most notably Australia. Casualty pricing declined, on average, by 1.4%.

Prices trended up in most regions with Australia averaging the largest increase, while prices decreased slightly in Continental Europe and Asia.
Related Articles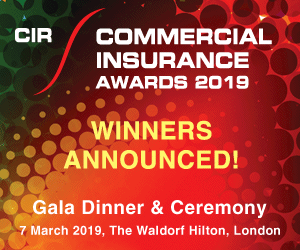 Download the latest
digital edition of
CIR Magazine
Power transmission and distribution risk
Description
Mark Evans talks to Barry Menzies, head of MIDEL ester-based dielectric fluids, at specialist manufacturer M&I Materials, to discover how ester fluids can help reduce the risks associated with transformer applications.
Most read stories...