UN: Climate change cannot be resolved without overhaul of global financial system
Written by Mark Evans
2019-04-05
A major new UN-led report, involving more than 60 international organisations, warns that a comprehensive overhaul of the world's financial system is necessary, if governments are to honour commitments to tackle critical issues, such as combatting climate change and eradicating poverty by 2030.

The 2019 Financing for Sustainable Development Report points to rapid changes in technology, geopolitics and climate, and the inability of national and multilateral institutions to adapt as prime reasons for the current issues (greenhouse gas emissions actually rose by 1.3 per cent during the course of 2017).

Despite the many problems and roadblocks outlined in the report, the international organisations involved found that interest in sustainable investment is growing in the finance community, with some three-quarters of individual investors showing interest in how their financial behaviour affects the world.

The report also contains a number of recommendations for ways to bring about a more sustainable global economy and financial system. These include a shift to long-term investment, and an inclusion of sustainability as a central risk factor; a revamp of the multilateral trading system; and addressing the concentration of markets into the hands of a small number of powerful companies, which are not limited by national borders.

Deputy secretary-general Amina Mohammed noted that encouraging longer-term credit ratings, carbon taxes, and meaningful disclosure on the social and environmental costs of doing business, are all examples of incentives aligned with sustainable development goals.
Mohammed also called for better regulation to manage financial technology, commonly referred to as fintech. Whilst fintech has allowed more than half a billion people to gain access to financial services, enabling progress on the 2030 Agenda in developing countries, regulators are struggling to keep pace and, if fintech is allowed to grow in an unsupervised manner, it could put financial stability at risk.

Between 15 April and 18 April, the UN will discuss the findings of the report at the Economic and Social Forum (ECOSOC) Forum in Financing for Development, where member states will discuss measures necessary to mobilise sustainable financing.
Related Articles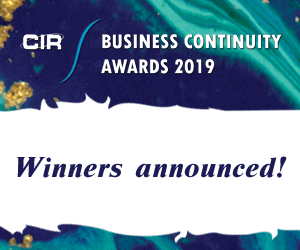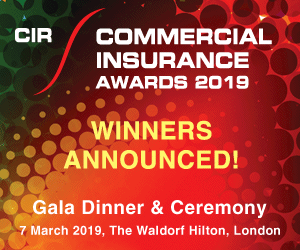 Power transmission and distribution risk
Description
Mark Evans talks to Barry Menzies, head of MIDEL ester-based dielectric fluids, at specialist manufacturer M&I Materials, to discover how ester fluids can help reduce the risks associated with transformer applications.
Most read stories...

Download the latest
digital edition of
CIR Magazine