UK government announces sweeping corporate governance reforms

Written by Deborah Ritchie
2017-08-29
For the first time listed companies will have to publish pay ratios between chief executives and their average UK worker under reforms to boardroom accountability outlined by the government today.

Business Secretary Greg Clark set out how the government's package of corporate governance reforms intend to enhance the transparency of big business to shareholders, employees and the public.

"One of Britain's biggest assets in competing in the global economy is our deserved reputation for being a dependable and confident place in which to do business," Clark said. "Our legal system, our framework of company law and our standards of corporate governance have long been admired around the world."

The changes will include the world's first public register of listed companies where a fifth of investors have objected to executive annual pay packages. This new scheme will be set up in the autumn and overseen by the Investment Association, a trade body that represents UK investment managers.

Last year the Prime Minister said that the behaviour of a small number of companies had damaged the public's trust in big business. In the coming months the government will introduce new laws to require around 900 listed companies to annually publish and justify the pay ratio between CEOs and their average UK worker; that require all companies of a significant size to publicly explain how their directors take employees' and shareholders' interests into account; and will mean that all large companies have to make their responsible business arrangements public.

Under the code's 'comply or explain' basis, firms would have to either assign a non-executive director to represent employees, create an employee advisory council or nominate a director from the workforce.

Welcoming the reforms, the Institute of Business Ethics said high levels of executive pay was a major contributing factor to the lack of public trust in business.
Director of the IBE, Philippa Foster-Back, said, "Our surveys show the high level of executive pay is one of the major factors undermining public trust in business. Fundamental reform is needed, and this must come from within the market itself. The government will have done everybody a service if the requirement to publish pay ratios prompts a thorough rethink of how the whole process works."

The institute also welcomed the plan to extend more governance discipline to unlisted companies, partly because of their importance to the economy and partly because of the need to ensure the listed sector does not bear all the regulatory burden on its own. "The starting point should be a recognition that all company directors, not just those of listed companies, are subject to the legal duty set out in the law whereby boards must take stakeholder and ethical issues into account when making strategic decisions," Foster-Back added.

The Financial Reporting Council, meanwhile, will also be asked to work with the business community and the government to develop a voluntary set of corporate governance principles for large private companies.

CEO of the FRC, Stephen Haddrill, said the UK's deserved reputation for good corporate governance has underpinned British business success. "How we develop the framework will be key to boosting competiveness, transparency and integrity in business particularly after Brexit. Successful and sustainable business are not just good for the economy, they support wider society by providing jobs and helping to create prosperity," he said.

Commenting on the announcement, Confederation of British Industry president, Paul Drechsler said good corporate governance is an essential ingredient of business performance and the "bedrock of trust" between business and society.

"We know that how companies act and behave determines the way people think about business. Companies take this seriously and we look forward to working closely with the government to ensure the UK maintains its reputation as a global leader in this field and as a primary location for international investment."

Legislative reforms are scheduled to come into effect by June 2018.
Related Articles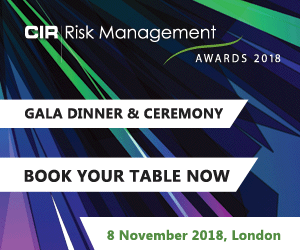 Download the latest
digital edition of
CIR Magazine
Power transmission and distribution risk
Description
Mark Evans talks to Barry Menzies, head of MIDEL ester-based dielectric fluids, at specialist manufacturer M&I Materials, to discover how ester fluids can help reduce the risks associated with transformer applications.
Most read stories...