UK firm wins backing for IoT innovation in energy risk management
Written by
2017-09-04
The Foresight Williams Technology EIS Fund has invested £500,000 into Southampton-based intelligent gas grid solutions provider, Utonomy.

Established in 2015, Utonomy has developed an innovative technology for reducing leakage in gas distribution networks. Its IoT solution automatically optimises gas distribution pressures through electro-mechanical actuators retrofitted to the network and controlled by intelligent, cloud-based software.

The leakage of methane from gas distribution networks is a problem with over 300 bn MWh of this potent greenhouse gas lost from networks around the world each year. This is estimated to cost consumers more than £5bn a year. Leakage of methane also has a serious impact on the environment, releasing the equivalent of 1.7 bn tonnes a year of CO2 into the atmosphere – more than four times the total emissions of the UK.

Adam Kingdon, CEO, Utonomy, commented: "We are delighted to receive investment through the Foresight Williams Technology EIS Fund. This will enable us to complete the product development, certification and customer trials of our innovative solution for reducing methane emissions. We are very pleased to get the chance to work with Williams Advanced Engineering to develop our technology further and to have the support of Foresight to grow Utonomy into a world leading company."

Foresight manages more than £830m for some 22,000 shareholders. Chairman Bernard Fairman said it continues to look to support high-quality disruptive technology leaders seeking EIS funding to develop their propositions.
Related Articles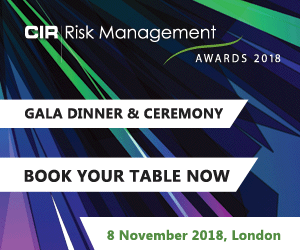 Download the latest
digital edition of
CIR Magazine
Power transmission and distribution risk
Description
Mark Evans talks to Barry Menzies, head of MIDEL ester-based dielectric fluids, at specialist manufacturer M&I Materials, to discover how ester fluids can help reduce the risks associated with transformer applications.
Most read stories...