UK and EU agree animal and animal product movement in event of no-deal
Written by staff reporter
2019-04-11
The UK's listed status application has been agreed by European Union member states after it met the animal health and biosecurity assurances required to export live animals and animal products. This confirmation is part of the EU's published no deal contingency planning – without it, exports of animal products and most live animals to the EU could not take place in the event of a no-deal exit from the EU on April 12.

It also means the movement of equines between the UK and the EU will also now continue in a no-deal scenario, which will come as relief to the sector.

Food and animal welfare minister, David Rutley said it was good news for UK businesses. "It demonstrates our very high standards of biosecurity and animal health which we will continue to maintain after we leave the EU.

"If you or your business import or export animal and animal products or imports high risk food then I urge you to visit our guidance pages on gov.uk for what you need to do to be ready to continue to trade post-Brexit.

"Our top priority remains delivering a negotiated deal, but it is the job of a responsible government to ensure we are prepared for all scenarios, including no deal."
Related Articles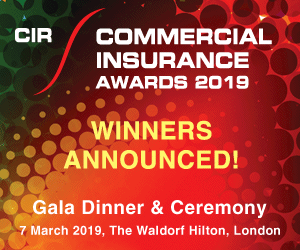 Download the latest
digital edition of
CIR Magazine
Power transmission and distribution risk
Description
Mark Evans talks to Barry Menzies, head of MIDEL ester-based dielectric fluids, at specialist manufacturer M&I Materials, to discover how ester fluids can help reduce the risks associated with transformer applications.
Most read stories...