Study reveals top priorities for internal audit
Written by staff reporter
2018-07-11
A new survey on the state of internal audit finds auditors focused on delivering timely insights on key risks, aligning audit planning with business strategy, and improving audit processes and operational effectiveness. MetricStream's research evaluated 600 organisations from 15 industries across the globe to understand internal audit management challenges, priorities, programme structures, and technologies used.

Respondents reported that their top audit priorities for 2018 are to provide timely insights on key risks, align audit planning with business strategy, and improve audit processes and operational effectiveness. However, their top challenges lie in adding value to the business and aligning audit processes to changes in the business organisation.

"Today's internal auditors have a new mandate to go beyond traditional assurance, and to deliver strategic, forward-looking, actionable risk insights that can help the business perform with integrity," said MetricStream's French Caldwell. "Rising to this new demand will require internal auditors to upskill, improve agility and cross-functional collaboration, and leverage technologies like predictive analytics and continuous monitoring tools. It's a significant shift in role and outlook, but it's also an opportunity for internal audit to create new impact and value for the business."

Surprisingly, only 50% of the respondents reported having a dedicated ERM team and programme. Of the remaining respondents, 25% indicated not having an ERM programme at all, which could be a significant cause for concern. Meanwhile, 25% reported that their organisations' ERM programme is maintained by their internal audit team.
Related Articles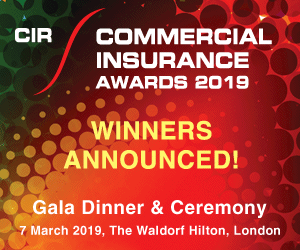 Download the latest
digital edition of
CIR Magazine
Power transmission and distribution risk
Description
Mark Evans talks to Barry Menzies, head of MIDEL ester-based dielectric fluids, at specialist manufacturer M&I Materials, to discover how ester fluids can help reduce the risks associated with transformer applications.
Most read stories...