PwC and Simudyne in risk modelling collaboration
Written by
2018-01-31
Simulation software developers at Simudyne have teamed up with the consulting arm of PwC to offer financial services companies the predictive power to plan for the future, through the combination of simulation software and consulting services.

The collaboration will pair Simudyne's simulation software with PwC's strategy, technology and consulting expertise to provide clients with the ability to test scenarios, refine strategies and reduce risks in decision making.

Simudyne's platform allows organisations to simulate their business and stress test their ability to compete, in a safe virtual environment. The platform includes models and rules built by PwC that can be configured to specific requirements, such as risk and regulation.

Simudyne chief executive, Justin Lyon, said from running scenarios for stress testing to strategically allocating capital, simulations enable banks to deliver higher-performance on a day-to-day basis; strengthening earnings, ensuring adequate capital no matter what happens in the world and driving improvements in asset quality. He added: "We believe that, by simulating accurate models that combine causation and correlation approaches, executives that hone their decision making in simulators make much better decisions than those that don't. And, more powerfully, firms use these simulations to train AIs that amplify their intelligence. Together, our best people and our smartest machines can safely navigate an increasingly uncertain and complex world."

Colin Brereton, EMEA financial services market solutions leader at PwC, said the demand for AI and technology aligned with strategy, risk and regulatory advice is rapidly growing and he expects this to continue.

As part of the JV, Simudyne will provide their enterprise-ready platform to sit on top of financial services firms' existing infrastructure, whether this is in the cloud or on premise.
Related Articles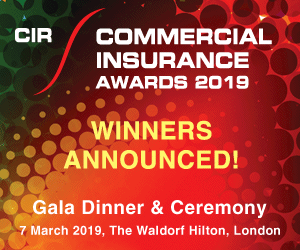 Download the latest
digital edition of
CIR Magazine
Power transmission and distribution risk
Description
Mark Evans talks to Barry Menzies, head of MIDEL ester-based dielectric fluids, at specialist manufacturer M&I Materials, to discover how ester fluids can help reduce the risks associated with transformer applications.
Most read stories...