Pool Re launches VSAT self-assessment tool
Written by staff reporter
2018-02-14
Pool Re has today announced the launch of its Vulnerability Self-Assessment Tool (VSAT). Aimed at medium and large businesses, the new tool will enable Pool Re member insurers to offer a 5% premium discount to insureds which implement proven and effective risk mitigation measures.

The tool was co-developed with ARL Partners and is available to all Pool Re member insurers. It builds on Pool Re's work and collaboration with the National Counter Terrorism Security Office's Crowded Places programme which offers discounts for risks covered by the programme. VSAT is the latest in a series of Pool Re initiatives aimed at incentivising the adoption of proven risk management practices for businesses.

Chief underwriting officer at Pool Re, Steve Coates, said, "Raising awareness of terrorism risk, as well as promoting and incentivising the adoption of proven risk mitigation measures, are core to Pool Re's strategy. VSAT is the latest example of this. It has been built to deal with contemporary terrorism threats and provide a framework for policyholders to benchmark their approach to terrorism risk management. It also aims to improve their approach where necessary and in doing so provide a discount on their premium."

VSAT has been accredited by "Secure by Design", the police security approval kitemark. It will be available for risks falling due on or after 1 April.
Related Articles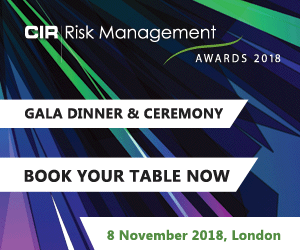 Download the latest
digital edition of
CIR Magazine
Power transmission and distribution risk
Description
Mark Evans talks to Barry Menzies, head of MIDEL ester-based dielectric fluids, at specialist manufacturer M&I Materials, to discover how ester fluids can help reduce the risks associated with transformer applications.
Most read stories...