Political risk in BRICS on the rise, say analysts
Written by staff reporter
2014-04-10
Aon Risk Solutions has unveiled its 2014 Political Risk Map which identifies an increased risk rating for all five emerging market BRICS countries. As a result, countries representing a large share of global output experienced a broad-based increase in political risk including political violence, government interference and sovereign non-payment risk.

Russia's rating was downgraded largely due to recent developments with the Ukraine and the annexation of Crimea. Political strains and focus on geopolitical issues have exacerbated an already weak operating environment for business and exchange transfer risks have increased following the risk of new capital controls. Russia's economy continues to be dominated by the government, so economic policy deadlock has brought growth to a standstill and with it an increase in the risk of political violence.

India's rating was downgraded with legal and regulatory risks elevated by ongoing corruption and moderately high levels of political interference. Territorial disputes, terrorism, and regional and ethnic conflicts also contribute to elevated risks of political violence.

China's rating was downgraded to moderately high. This deterioration in political risk, including an increase in political violence, has occurred at a time of slowing economic growth, which suggests that the economic policy deadlock and economic sluggishness are mutually reinforcing.

South Africa's rating was downgraded despite having strong political institutions, South Africa is struggling from recurrent strikes, which have become the major means of wage setting, and which weaken the outlook for business and raise financing costs.

Brazil's rating was downgraded; political risks have been increasing from moderate levels as economic weakness has increased the role of the government in the economy. This is of particular concern given this year's World Cup and the 2016 Olympics.

Key flashpoint risks and trends to watch for 2014

Aon's research has highlighted the following key points to watch in 2014:

Exchange Transfer: Economic recovery in developed markets and the beginning of interest rate normalisation has the effect of drawing capital back from emerging markets. This adds pressure to countries with weak external balances. The increase in political risk in some of the larger emerging market countries has weakened long-term capital (FDI) increasing the risk of measures being introduced to retain capital that will impede transfers of funds/repatriation of assets.

Sovereign Non-Payment: as fiscal balances weaken and default risks rise, in countries like Ukraine, along with foreign exchange pressure, corporations will see a change in certain sovereigns' willingness and ability to pay. Aon's Political Risk Map tracks both and highlights this weakness early.

The heavy global election cycle in 2014 could exacerbate political violence, government intervention and policy implementation risk.
Related Articles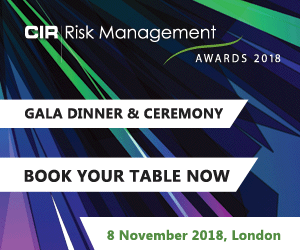 Download the latest
digital edition of
CIR Magazine
Power transmission and distribution risk
Description
Mark Evans talks to Barry Menzies, head of MIDEL ester-based dielectric fluids, at specialist manufacturer M&I Materials, to discover how ester fluids can help reduce the risks associated with transformer applications.
Most read stories...