McAlister takes the helm at the Business Continuity Institute

Written by Staff Reporter
2016-12-07
James McAlister has formally taken over as chairman of the Business Continuity Institute, replacing David James-Brown whose two year term in office has come to an end.

A former police officer with over 30 years of experience in business continuity, civil protection, emergency planning, security, firearms, public order and training, McAlister has advised and contributed to many operations and exercises throughout the UK and internationally including political party conferences, major sporting events, VIP visits, counter terrorism operations, public order events and environmental or man-made emergencies. He has won a number of industry awards including the Public Sector Business Continuity Manager of the Year Award at the BCI European awards in 2014.

After his appointment was officially confirmed at a meeting of the BCI's board of directors, McAlister paid tribute to his predecessor: "David James-Brown has left the Institute in a much better position than it has ever been in before. We are financially stable, have a wider global presence, offer more member services, and provide more research papers."

He added: "Possibly his greatest legacy is yet to be realised in the Institute's new customer relationship management system which doesn't go live until next year. I would like to thank David on behalf of all the membership for his dedication, loyalty, hard work and leadership over the last two years and wish him well as he returns to his successful consultancy business."

Tim Janes now becomes the new vice chair of the BCI after being voted in by his fellow members of the BCI's global membership council, and Roberto Grosso Ciponte becomes the new membership director.
Related Articles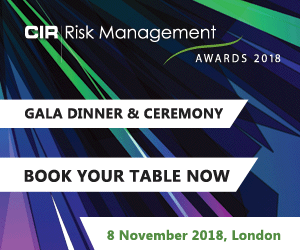 Download the latest
digital edition of
CIR Magazine
Power transmission and distribution risk
Description
Mark Evans talks to Barry Menzies, head of MIDEL ester-based dielectric fluids, at specialist manufacturer M&I Materials, to discover how ester fluids can help reduce the risks associated with transformer applications.
Most read stories...