Marsh to acquire Bluefin
Written by staff reporter
2016-11-14
Marsh has reached agreement with AXA to acquire Bluefin Insurance. Founded in 2008, Bluefin has approximately 1,500 staff in 45 locations around the UK, providing guidance on creating insurance solutions to over 150,000 businesses and individuals. In addition to insurance broking, it also operates a broker network and a managing general agent business.

On completion, Marsh will combine Bluefin and Jelf into a single business unit to be led by Phil Barton, CEO of Jelf, and a management team drawn from both firms. This unit will bring together two brokers serving over 250,000 clients in 80 locations. It will also include around 400 network broker members as well as an affinity and digital offering.

"We want to make sure that businesses of all sizes are getting the very best risk and insurance advice to help them navigate the uncertainties of today's environment. Bringing the Bluefin and Jelf teams together will give us a great platform to do just that," said Mark Weil, Marsh's CEO for UK & Ireland. "We are investing in new policies, products and analytic tools to help businesses make informed choices on how best to manage the risks they face. Under Rob Organ, Bluefin have built a fantastic business and we look forward to welcoming him and his colleagues to the firm."

Barton added: "Since Marsh's acquisition of Jelf last year we have been able to deliver the value and expertise that comes from being part of a global firm to our clients while maintaining the entrepreneurial spirit we're known for. By combining Bluefin and Jelf, we will now have the footprint and capabilities to provide better client service to companies of all sizes across the UK."

The transaction, which is subject to regulatory approval, is expected to close in the first quarter of 2017.
Related Articles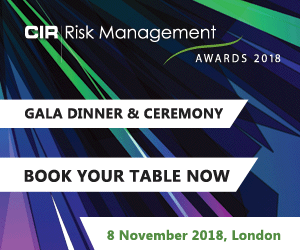 Download the latest
digital edition of
CIR Magazine
Power transmission and distribution risk
Description
Mark Evans talks to Barry Menzies, head of MIDEL ester-based dielectric fluids, at specialist manufacturer M&I Materials, to discover how ester fluids can help reduce the risks associated with transformer applications.
Most read stories...