Marsh launches cyber risk and data breach policy
Written by staff reporter
2017-02-06
Marsh has announced the availability of its new CyberShield cyber risk and data breach insurance policy. Aimed at medium-sized to large organisations, the new cover is available outside the US and can provide up to £500 million in cover.

Commenting on the launch of Marsh CyberShield, David Arnold, Cyber, Media & Technology Risks Team Leader in Marsh's Financial and Professional Practice, said: "From operational or system errors, to nation state hackers, hacktivists, and organised crime, businesses are now being subjected to an unrelenting onslaught of cyber risks. Marsh CyberShield can help form part of a robust risk management strategy to protect clients from increasingly stringent regulation and the financial and reputational fall-out of a cyber incident."

Underwritten by a Lloyd's of London syndicate CyberShield includes cover as standard for:

• Liability to third parties, defence costs and regulatory fines in relation to data breaches; breaches of data protection legislation, including the EU's General Data Protection Regulation; breaches of confidentiality agreements; network hijacking; and virus transmissions.

• Business interruption losses stemming from network interruption security failures, system failures, or operational errors.

• 'Content injury' liability to third parties and defence costs associated with publishing, broadcasting and/or advertising activities, and website content and/or functionality.

• Payment of extortion demands; and

• Payment card industry (PCI) data security standards fines and assessments.
Related Articles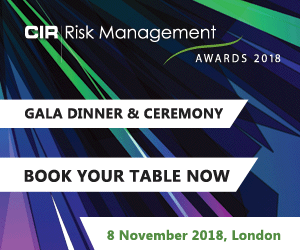 Download the latest
digital edition of
CIR Magazine
Power transmission and distribution risk
Description
Mark Evans talks to Barry Menzies, head of MIDEL ester-based dielectric fluids, at specialist manufacturer M&I Materials, to discover how ester fluids can help reduce the risks associated with transformer applications.
Most read stories...