Late payment of claims amendment to Insurance Act guidance
Written by staff reporter
2016-10-06
The LMA and IUA have published updated editions of their main Guide to the Insurance Act 2015 and Quick Reference Guide for Underwriters, to include the late payment of insurance claims provisions now enacted as part of the Enterprise Act 2016.

The Enterprise Act 2016 will amend the Insurance Act 2015 (which came into force on 12 August 2016) by introducing a new statutory implied term that claims will be paid in a reasonable time. The new provisions take effect on 4 May 2017, a year after the Enterprise Act was passed.

The updated guidance includes an analysis of the Enterprise Act 2016 provisions, an overview of the rules on contractual damages, information on relevant conduct of business rules of the FCA and Lloyd's minimum standards, further guidance in the context of delegation of claims authority, the position in the subscription market and reinsurance. The Quick Reference Guide has been updated to include a new checklist for underwriters and claims staff on late payment of claims.

The main Guide has also been revised to explain the significance of the UK Supreme Court's decision earlier this year in the Versloot Dredging BV v HDI Gerling case relating to fraudulent claims and how this refines the related sections of the Insurance Act.
Related Articles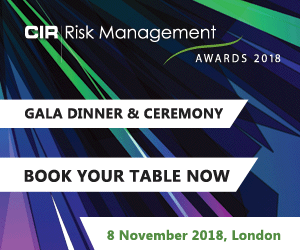 Download the latest
digital edition of
CIR Magazine
Power transmission and distribution risk
Description
Mark Evans talks to Barry Menzies, head of MIDEL ester-based dielectric fluids, at specialist manufacturer M&I Materials, to discover how ester fluids can help reduce the risks associated with transformer applications.
Most read stories...