Insurance brokers prepared for Brexit doubles
Written by staff reporter
2016-06-15
A survey of 250 UK insurance broking firms has found that attitudes towards a UK exit from the European Union are softening, with the number of brokers in favour of Brexit increasing from 22% to 26%.

The survey, carried out by research and communications consultancy FWD, found over the same period between March and May 2016, the number of brokers backing the UK to remaining in the EU fell from 43% to 39%; those undecided remained unchanged at 35%.

The number of brokers who said they considered their business prepared for Brexit almost doubled from 16% to 31%. Worryingly however, given national trends currently showing UK voters marginally in favour of a UK Brexit, the remaining 69% of brokers said that they did not consider their business to be ready.

Despite this apparent warming to a leave vote, four out of five brokers who expressed an opinion said the effects of Brexit on their businesses would be detrimental, with one in five saying it would beneficial. A significant majority however said that it would be neither detrimental nor beneficial, suggesting most had yet to make up their minds about the vote's bottom-line impact.

One reason for this uncertainty among brokers over the impact of Brexit may sit with insurers. The survey asked brokers to name the insurers which had provided the best insight on the effects of Brexit; 9 out of 10 brokers said that 'none had stood out'. Of those mentioned; QBE, Lloyd's, Aviva, Zurich and Allianz were deemed as providing the best analysis.

FWD's 'Broking Now' survey is a quarterly survey of UK insurance brokers and was conducted between 18 May and 2 June, compiling responses from 250 SME, national and global broking firms based in the UK.
Related Articles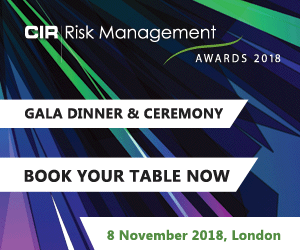 Download the latest
digital edition of
CIR Magazine
Power transmission and distribution risk
Description
Mark Evans talks to Barry Menzies, head of MIDEL ester-based dielectric fluids, at specialist manufacturer M&I Materials, to discover how ester fluids can help reduce the risks associated with transformer applications.
Most read stories...