Fiducia launches suite of engineering products
Written by staff reporter
2017-09-05
Fiducia MGA has today launched a suite of engineering products following the appointment of an engineering underwriting team.The team consists of Tony Sturmey who was previously engineering underwriter with Fusion and prior to this senior head office underwriter at HSB Engineering and CGU; senior engineering underwriter Chris Rooke formerly with NMU and Aviva; and Peter Milner, regional underwriting manager at W/R/B Underwriting.

The engineering products provide comprehensive cover for loss of or damage and are available on an annual, short period or specific event basis. Capacity is provided by Lloyd's syndicate Novae and several other syndicates.

CEO Gerry Sheehy said: "Following the recent launch of our terrorism and marine trades products we have again recruited experienced specialists with the aim of broadening our product base where brokers need support. We have secured an outstanding engineering team who will be supporting our brokers and clients countrywide. It is also great to be working with Novae who provide first class lead capacity and expertise through Steve Cross and his team."

Further appointments will be announced over the next couple of months.
Related Articles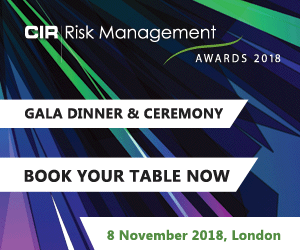 Download the latest
digital edition of
CIR Magazine
Power transmission and distribution risk
Description
Mark Evans talks to Barry Menzies, head of MIDEL ester-based dielectric fluids, at specialist manufacturer M&I Materials, to discover how ester fluids can help reduce the risks associated with transformer applications.
Most read stories...