Fiducia enters marine market
Written by staff reporter
2016-11-24
The UK regional marine market today sees the arrival of a new MGA. Leeds-based Fiducia has been officially launched and is backed by capacity from Hiscox and other Lloyd's syndicates, with its initial focus on the regional cargo market via UK brokers.

CEO Gerry Sheehy said the launch comes at a very exciting time for the UK marine and cargo sector. "Regional brokers are becoming increasingly aware of the opportunities that the class of business represents and Fiducia has created a team which can meet the needs of both the intermediaries and their clients. We believe that we will be able to differentiate ourselves not only by the quality of the products that we have developed, but also by the level of service that will support our policyholders and intermediary partners."

Simon Williams, head of Marine and Energy at Hiscox London Market said: "We are proud to be the lead market supporting Fiducia and we look forward to working with Gerry and his experienced team of marine specialists. We wish them every success."

The MGA has investment from BP Marsh & Partners and will have regulatory and back office support from Ambant Underwriting Services.
Related Articles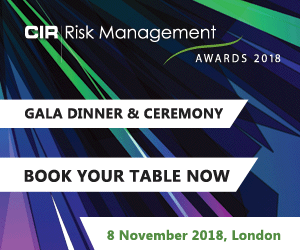 Download the latest
digital edition of
CIR Magazine
Power transmission and distribution risk
Description
Mark Evans talks to Barry Menzies, head of MIDEL ester-based dielectric fluids, at specialist manufacturer M&I Materials, to discover how ester fluids can help reduce the risks associated with transformer applications.
Most read stories...