FM Global launches dedicated cyber risk engineering and underwriting units
Written by staff reporter
2016-09-22
FM Global has announced the formation of integrated engineering and underwriting units.

"Cyber risk is a top tier business threat in almost every sector, and our focused, integrated engineering and underwriting cyber approach is designed to create a long-term competitive advantage for our policyholders," said FM Global executive vice-president, Bret Ahnell. "Threats can come from malware, disgruntled employees, corporate espionage and yet unknown attack vectors. To ensure our clients remain resilient in the face of evolving cyber hazards, both technology and human threats must be understood and addressed, and these teams will help ensure our clients are protected."

Carmelina Borsellino, vice-president and manager of cyber hazards, will lead the dedicated engineering unit. Her team will work with the company's research and engineering units to develop location- and account-based assessment standards, tools and methodologies and to assist clients with cyber risk mitigation.

Grace Ries, assistant vice-president and manager of cyber risk insurance products, will lead a dedicated unit to develop an underwriting approach and coverage capabilities to meet clients' needs for first-party cyber solutions. Prior to her current role, Ries was an account manager providing FM Global policyholders in the chemical industry with property insurance consulting and risk management support.
Related Articles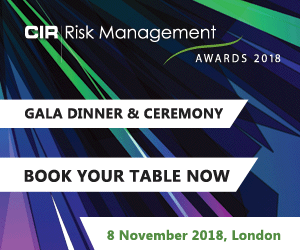 Download the latest
digital edition of
CIR Magazine
Power transmission and distribution risk
Description
Mark Evans talks to Barry Menzies, head of MIDEL ester-based dielectric fluids, at specialist manufacturer M&I Materials, to discover how ester fluids can help reduce the risks associated with transformer applications.
Most read stories...