FCA publishes third MiFID II consultation paper
Written by staff reporter
2016-09-29
The Financial Conduct Authority has published its third consultation paper on the implementation of the revised Markets in Financial Instruments Directive. MiFID II, which comes into effect on 3rd January 2018, updates and improves rules governing the way capital markets function, contributes to the reform of derivatives markets and strengthens transparency of trading.

MiFID II is also designed to strengthen the investor protection regime for retail and wholesale investment business and the third consultation paper focuses on a wide range of conduct of business issues, which will increase protections for retail investors.

"Strengthening consumer protection is one of the key aims of MiFID II and this aligns with, and advances, our own statutory objectives," commented chief executive at the watchdog, Andrew Bailey. "The changes to rules we are proposing today reflect key themes that we have worked on in both retail and wholesale markets over recent years to promote competition and market integrity.

"As we said in our statement following the EU referendum result, firms must continue to abide by their obligations under UK law including those derived from EU law. They must continue with implementation plans for legislation that is still to come into effect, of which MiFID II is one such example."

The third consultation is open until 4 January 2017, except for comments on Chapter 16 (Supervision manual, authorisation and approved persons) which should reach the FCA by 31 October 2016. A fourth consultation paper is likely to be published towards the end of this year.


MIFID II: Key proposals of the consultation paper (Source: Financial Conduct Authority)

• Strengthening inducement and research rules to drive better competition and ensure research is only produced and consumed where it adds value to investment decisions.

• Implementing requirements of full disclosure of costs and charges.

• Guidance on the responsibilities of providers for the fair treatment of customers.

• Extending the requirement of telephone taping to financial advisers, with the aim of providing benefits to both firms and their clients in resolving disputes in a quick and cost effective manner. We are open to receiving and exploring suggestions on alternative proposals for smaller financial advisers.
Related Articles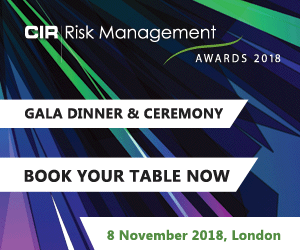 Download the latest
digital edition of
CIR Magazine
Power transmission and distribution risk
Description
Mark Evans talks to Barry Menzies, head of MIDEL ester-based dielectric fluids, at specialist manufacturer M&I Materials, to discover how ester fluids can help reduce the risks associated with transformer applications.
Most read stories...