Extended 'no-drone zone' around airports comes into force

Written by Deborah Ritchie
2019-03-13
It is now illegal to fly a drone within 5km of an airport, with major penalties for those who break the law, as new legislation to extend the 'no-fly' zone around airports comes into force today.

This change to the law is brought in ahead of the new Drones Bill, which will give police significantly increased powers to deal with the illegal use of AUVs.

Aviation minister, Liz Sugg is to meet with drone manufacturers next week to discuss how to tackle criminal drone use. They are expected to discuss a range of topics including counter-drone technology and software, including geofencing.

"Flying drones illegally puts others at risk both in the air and on the ground, so it's vital they are used safely," Baroness Sugg said. "The majority of people using drones want to do so responsibly, so we have expanded a national campaign to ensure they know the rules – and the penalties.

The new Drones Bill, which is currently being drafted, will give new powers to the police to clamp down on those misusing drones and other small unmanned aircraft, including the power to access electronic data stored on a drone with a warrant. It will also include stop and search powers for drone users near aerodromes.

Drone users may only fly within the restriction zones if they have the correct permission from air traffic control or the airport. Penalties for breaking the law on misusing drones range from fines to life imprisonment if the device is intentionally used to cause violence.
Related Articles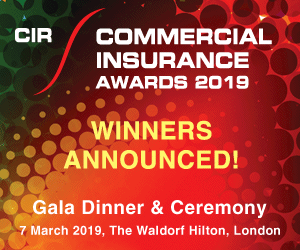 Download the latest
digital edition of
CIR Magazine
Power transmission and distribution risk
Description
Mark Evans talks to Barry Menzies, head of MIDEL ester-based dielectric fluids, at specialist manufacturer M&I Materials, to discover how ester fluids can help reduce the risks associated with transformer applications.
Most read stories...