EIOPA issues EU 'letterbox' warning to insurers
Written by staff reporter
2017-07-11
The European Insurance and Occupational Pensions Authority (EIOPA) has today published an opinion on supervisory convergence in the light of the UK's withdrawal from the EU.

Mathew Rutter, insurance advisory partner at international law firm DAC Beachcroft, who leads the firm's Brexit Advisory Team, said the opinion is a warning to supervisors against lowering the thresholds to entry in order to attract insurers to their jurisdiction. "It is also a warning to UK insurers looking to set up EU operations that they can't just have a 'letterbox' operation, with all of the decision makers back in London.

"There will need to be 'a level of local staff commensurate to the nature and amount of business being run from the entity', although it is unclear what that actually means. EIOPA warns that it will be monitoring developments to ensure supervisory convergence rather than divergence, so insurers should not assume that the deal they strike with their local regulator will be the final word."
Related Articles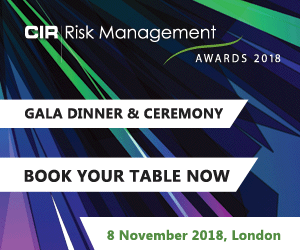 Download the latest
digital edition of
CIR Magazine
Power transmission and distribution risk
Description
Mark Evans talks to Barry Menzies, head of MIDEL ester-based dielectric fluids, at specialist manufacturer M&I Materials, to discover how ester fluids can help reduce the risks associated with transformer applications.
Most read stories...