Cyber attack and data breach top supply chain risks
Written by staff reporter
2018-11-06
Cyber attacks and data breaches continue to top the list of challenges for business continuity professionals, according to the BCI's latest annual Supply Chain Resilience Report. As per last year's report, uptake of business continuity arrangements continues to grow, with increasing numbers of organisations embedding business continuity to protect supply chains – and that's despite what it highlights as a declining commitment from senior management…

Looking ahead over the next five years, the institute's research found IT outages and adverse weather to be of most concern amongst respondents; with concerns including health issues, illness and health and safety among the top 10 future challenges for the immediate future.

The BCI's survey was conducted online with 589 respondents from 76 countries.


Key report findings: Supply chain resilience and business continuity (Source: Business Continuity Institute & Zurich Insurance Group)

⦁ Reporting of supply chain disruptions has increased since 2017, going from 70% to 73%, and overall the majority of organisations have consistently shown a growing level of reporting over previous years (68% on average).

⦁ The number of organisations suffering a disruption in the past 12 months has decreased – from 65% to 56%. However, the number of organisations not aware about disruptions has grown – from 10% in 2017 to 16% in 2018.

⦁ 52% (8% more than 2017) organisations reported supply chain disruptions among their Tier 1 suppliers, while an increased number of responders (+8% since 2017) admitted to not analysing the full extent if their supply chain in case of disruption.

⦁ The threat landscape for supply chains has changed since 2017. While unplanned IT and communications outages (53%) remain the top cause of disruption, adverse weather (41%) follows up (rising from sixth place in 2017) with cyber attacks and data breaches (33%), loss of talent/skills (30%), and transport network disruption (27%).
Related Articles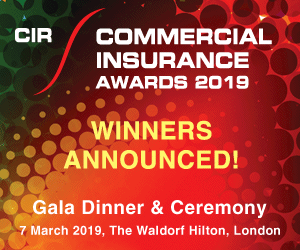 Download the latest
digital edition of
CIR Magazine
Power transmission and distribution risk
Description
Mark Evans talks to Barry Menzies, head of MIDEL ester-based dielectric fluids, at specialist manufacturer M&I Materials, to discover how ester fluids can help reduce the risks associated with transformer applications.
Most read stories...