Cost of two weeks' disruption to small businesses revealed
Written by staff reporter
2016-10-20
More than 550,000 small businesses in the UK have been forced to halt trading due to a disruption in the last two years, according to new research by small business insurer Direct Line for Business.

The average small business reports that it would last around eight months and three weeks if it were forced to halt trading, with sole traders (nine months, one week) faring better than micro-businesses – businesses employing fewer than 10 people - (nine months) and small businesses (six months, two weeks).

The average cost of keeping a small business afloat while unable to trade for two weeks is estimated to be £8,775.

Of those companies that have had to cease trading due to business disruption, the period of shutdown lasted, on average, more than three months. This will be of particular concern for the one in five small businesses that claim that they would not be able to survive if their businesses had to cease trading for more than a month.

Reduction in profit (48%), reduction in revenue (42 %), loss of customers (39%) and putting personal money into the business (32%) were found to be the most common impacts of an interruption in trading on small business owners.
Related Articles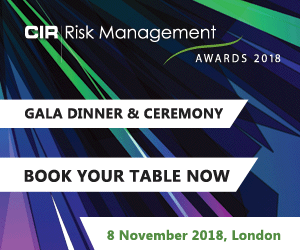 Download the latest
digital edition of
CIR Magazine
Power transmission and distribution risk
Description
Mark Evans talks to Barry Menzies, head of MIDEL ester-based dielectric fluids, at specialist manufacturer M&I Materials, to discover how ester fluids can help reduce the risks associated with transformer applications.
Most read stories...