Careless disposal of antibiotics could lead to 'ferocious superbugs' warn UN experts
Written by staff reporter
2017-12-06
Growing antimicrobial resistance linked to the discharge of drugs and some chemicals into the environment is one of the most worrying health threats today, according to new research from the United Nations that highlights emerging challenges and solutions in the environment.

Erik Solheim, chief of the UN Environment Programme (UNEP), said: "The warning here is truly frightening. We could be spurring the development of ferocious superbugs through ignorance and carelessness."

He added that studies have already linked the misuse of antibiotics in humans and agriculture over the last several decades to increasing resistance, but the role of the environment and pollution has received little attention. As such, the Frontiers Report, launched on the second day of the UN Environment Assembly (UNEA), at UNEP headquarters in Nairobi, Kenya, looks at the environmental dimension of antimicrobial resistance in nanomaterials; marine protected areas; sand and dust storms; off-grid solar solutions; and environmental displacement – finding the role of the environment in the emergence and spread of resistance to antimicrobials particularly concerning.

"This needs priority action right now, or else we run the risk of allowing resistance to occur through the back door, with potentially terrifying consequences," added Solheim.

Antimicrobial resistance occurs when a micro-organism evolves to resist the effects of an antimicrobial agent. Globally about 700,000 people die of resistant infections every year because available antimicrobial drugs have become less effective at killing the resistant pathogens.

According to the UN, evidence shows that antimicrobial compounds from households, hospitals, pharmaceutical facilities and agricultural run-off released into the environment, combined with direct contact between natural bacterial communities and discharged resistant bacteria, is driving bacterial evolution and the emergence of more resistant strains.

Once consumed, most antibiotic drugs are excreted un-metabolized along with resistant bacteria – up to 80 per cent of consumed antibiotics, according to the report. This is a growing problem, as human antibiotic use this century has increased 36% and livestock antibiotic use is predicted to increase 67% by 2030.

Evidence shows that multi-drug resistant bacteria are prevalent in marine waters and sediments close to aquaculture, industrial and municipal discharges. Solving the problem will mean tackling the use and disposal of antibiotic pharmaceuticals as well as the release of antimicrobial drugs, contaminants and resistant bacteria into the environment, the report says.

The report also considers other emerging issues, such as nanomaterials in which little is understood about their long-term effects. According to UNEP, past lessons reveal that "no evidence of harm" does not equal "evidence of no harm," warning that research into nanomaterials is essential.
Related Articles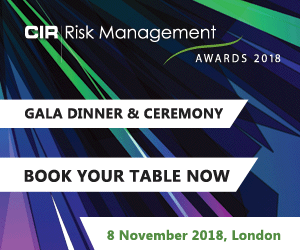 Download the latest
digital edition of
CIR Magazine
Power transmission and distribution risk
Description
Mark Evans talks to Barry Menzies, head of MIDEL ester-based dielectric fluids, at specialist manufacturer M&I Materials, to discover how ester fluids can help reduce the risks associated with transformer applications.
Most read stories...