CFC launches cyber insurance guide for brokers
Written by staff reporter
2018-05-14
The specialist insurance provider behind BIBA's cyber insurance scheme, CFC, will be launching its new BIBA Cyber Guide at BIBA's annual conference and exhibition in Manchester this week.

While one of the most talked about topics in business insurance, cyber insurance also seems to be one of the most misunderstood. CFC's new guide aims to cut through the jargon and bring simplicity to what has long been considered a complex line of business.

"Cyber insurance policies tend to be modular in nature, consisting of a variety of different coverage areas so it's no wonder that this has led to confusion around what they cover and how they work," says James Burns, cyber product leader at CFC. "We've worked with BIBA to produce this straightforward guide providing brokers with clear information about what cyber is all about and how they can articulate it to their clients."

CFC's BIBA Cyber Guide gives brokers simple information about what cyber actually means and how this area of insurance has evolved. It covers the types of cyber risks and types of cyber claims, drilling down into how a policy responds and providing brokers with some valuable tips on how they can overcome the most common objections they face when discussing cyber with their clients.
Related Articles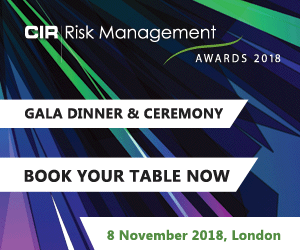 Download the latest
digital edition of
CIR Magazine
Power transmission and distribution risk
Description
Mark Evans talks to Barry Menzies, head of MIDEL ester-based dielectric fluids, at specialist manufacturer M&I Materials, to discover how ester fluids can help reduce the risks associated with transformer applications.
Most read stories...