UK businesses ignorant of unfair contract rules
Written by staff reporter
2016-10-24
Research carried out by the Competition and Markets Authority suggests that a majority of UK businesses don't fully understand the rules on unfair terms. Research for the CMA also revealed that some businesses think a signed contract is final, not realising that they can't enforce a term against a consumer if it's unfair. Others may copy terms from larger businesses or competitors, assuming incorrectly that these will be automatically fair and legally binding.

In response the CMA has today launched a new campaign, consisting of simple videos and guides, to inform businesses about what makes a term 'unfair' and help them understand how to treat their consumers fairly.

Unfair terms are those that give businesses an unfair advantage over consumers, often by reducing their rights or ability to complain if things go wrong.

The CMA's study also found that 67% of UK businesses sell to consumers, with most of these using some form of terms and conditions. The rules on using unfair terms are set down in the Consumer Rights Act (CRA) 2015. However, only 15% said they were familiar with the Act when asked.

Paul Latham, Director of Communications at the CMA, said consumers have a right to be treated fairly and businesses need to know that they can't rely on their terms and conditions if they're not fair. "We know that the majority of businesses want to do the right thing by their customers, but it's worrying that many businesses are not familiar with the law. That's why we have launched this campaign to help businesses protect themselves against breaking the law, and against using contracts that they can't enforce," he added.

The Federation of Small Businesses National Chairman, Mike Cherry, said clear guidance is important in what is a complicated area of law. "Businesses want to treat consumers fairly and they need the right information. It's good to see the CMA taking this positive step to help firms comply when setting out contract terms," he said.
Related Articles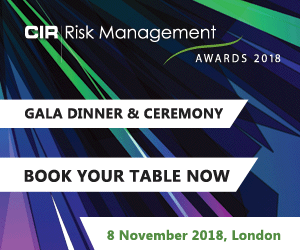 Download the latest
digital edition of
CIR Magazine
Power transmission and distribution risk
Description
Mark Evans talks to Barry Menzies, head of MIDEL ester-based dielectric fluids, at specialist manufacturer M&I Materials, to discover how ester fluids can help reduce the risks associated with transformer applications.
Most read stories...