BCI report highlights considerable gender pay gap in sector

Written by Deborah Ritchie
2017-06-08
A salary benchmarking study conducted by the Business Continuity Institute points to a considerable gender pay gap within the business continuity industry. The institute's study of over 1,000 business continuity and resilience professionals sought to discover the remuneration packages that those in the industry receive, including salary, bonus and other benefits. The report provides deep dives into regional specifics for Australasia, Europe, the US and the UK.

The BC industry body says it is most alarmed to find that Europe has the most notable pay gap between genders as, on average, males earn a salary that is 64% higher than females. In North America they earn 24% more, while in Central and Latin America the gap is 19%. In Sub-Saharan Africa and Australasia the gap drops to 12% and 11% respectively. In the Middle East and North Africa, the gap is significantly reduced with only 3% difference between males and females. The report identified that only in Asia did females, on average, earn more than males.

"As a profession we need to do more to ensure that there is diversity and equality," said executive director of the BCI, David Thorp. "We should not have barriers in place that exclude 50% of the population from wanting to be a business continuity and resilience professional, and clearly taking home less pay at the end of the month is a barrier."

When the results are broken down by level of education, regardless of whether the respondents had the equivalent of A-levels, an undergraduate degree or a postgraduate degree, males still earned more than females. For those with A-Levels, or their equivalent, there is a 7% gap, and for those with a postgraduate degree there is an 11% gap. However, for those with an undergraduate degree, males earn a third more than females.

Analysing the results on the basis of age shows that the difference in the '18-34' category was marginal, but it increased to 16% in the '35-44' category, and up to 25% in the '45-64' category, showing that the gap widens as careers progress. Or, more to the point, it perhaps suggests that females are not progressing in their career at the same pace as males.

Experience also affected the gender pay gap. One of the few categories where females had a higher salary than males was in the '0-9 years' experience' category, but this soon changed as males with '10-19 years' experience' earned about a third more than females in the same category. The gap narrowed again as males with '20-29 years' experience' and '30+ years' experience' earned 21% and 14% more respectively.
Related Articles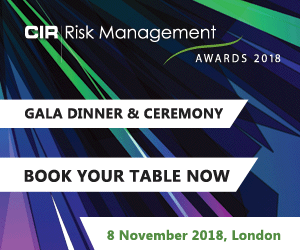 Download the latest
digital edition of
CIR Magazine
Power transmission and distribution risk
Description
Mark Evans talks to Barry Menzies, head of MIDEL ester-based dielectric fluids, at specialist manufacturer M&I Materials, to discover how ester fluids can help reduce the risks associated with transformer applications.
Most read stories...