CIIA calls for tougher governance of private firms

Written by Deborah Ritchie
2018-09-10
The Chartered Institute of Internal Auditors has called for tougher governance of large private companies, which, it says should have comparable corporate governance standards to publicly-listed entities.

In its response to the Financial Reporting Council's consultation on The Wates Corporate Governance Principles for Large Private Companies, the audit body urged the regulator to strengthen its proposed principles for large private companies – which is essentially a corporate governance code covering these specific businesses – by more closely mirroring measures contained within the UK Corporate Governance Code for public listed firms, coupled with a call for the regulator to take charge of monitoring the application of the principles.

Chief executive of the Chartered Institute of Internal Auditors, Dr Ian Peters, said large private companies are integral to productivity, employment and providing vital goods and services; and that their failure can have a catastrophic impact on stakeholders including suppliers, workforce, customers and the wider economy.

"There are many other well-known companies that are not publicly listed, but are nonetheless strategically important for our future prosperity; therefore, ensuring their longevity and success is vital," he explained. "We believe the additional corporate governance measures we have put forward for large private companies should help to achieve this."

The key recommendations contained within the Chartered IIA's response to the FRC include that the principles should be updated to state that:

1. There should be separation between the chair and chief executive.

2. There should be transparent, rigorous and formal appointment procedures for directors.

3. The importance of having an appropriate balance of both executive and non-executive directors.

4. Non-executive directors should have sufficient time to meet their board responsibilities and that non-executive directors should provide constructive challenge, strategic guidance, offer specialist advice and hold management to account.

5. The board's approach to stakeholder engagement should be made available to material stakeholders on an annual basis.

All of these recommendations mirror those already contained within the UK Corporate Governance Code which covers publicly listed companies and we believe there is a strong case for including them in the code for large private companies so as to enhance and strengthen corporate governance in the UK.
Related Articles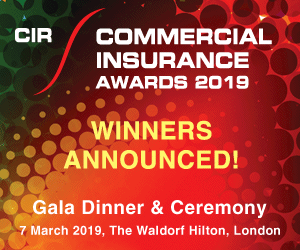 Download the latest
digital edition of
CIR Magazine
Power transmission and distribution risk
Description
Mark Evans talks to Barry Menzies, head of MIDEL ester-based dielectric fluids, at specialist manufacturer M&I Materials, to discover how ester fluids can help reduce the risks associated with transformer applications.
Most read stories...