Armed officers increased in London
Written by staff reporter
2016-08-03
Commissioner Sir Bernard Hogan-Howe and the Mayor of London, Sadiq Khan have today announced the deployment of 600 additional firearms officers across the capital.

The public will see more armed officers on proactive operations and targeted patrols, both on foot and in vehicles, across London, as part of counter-terrorism measures under the Met's Operation Hercules.

"Anyone who's been following events in Europe over the past few weeks will understand why we want to show our determination to protect the public," Hogan-Howe said. "We are deadly serious about the protection that we are offering the people of London and we will never be complacent.

"That's why I'm increasing the visibility and the number of armed officers on London's streets, and demonstrating some of the range of tactics we already have to protect the public from all manner of threats.

The threat level in London has not changed, but it does remain at severe.

"I want the public to know that we have substantial resources and a range of tactics that we can call on to protect them," the Commissioner explained. "The reality of having to deal with armed and deadly attackers is that you need firearms officers who will use force to stop those attackers in their aim. Our firearms officers are the ones who will run towards the danger. They are our heroes."

Hogan-Howe said despite the fact they are carrying guns they are still police officers, urging the public to approach and talk to them. "Equally important in how we protect our capital is the relationship that our mainly unarmed officers have built with communities over many years. Our communities are a vital source of information and if you have fears or concerns then we want to know."

Mayor of London, Sadiq Khan, added: "The safety and security of all Londoners is my first priority, and our police and security services are working incredibly hard every day on our behalf.

"We will see more armed officers on our streets, but there is no reason to be alarmed. All of our police officers are playing their part and working closely with all of our communities to prevent the possibility of an attack.

The Met said the operation is not based on any specific intelligence but is a long term response to best use the increasing number of armed officers the Met has to make London as hostile an environment as possible for any would-be attacker. That means the locations, types of tactics and the numbers of officers deployed at once will continually change to be most effective and avoid predictability.
Related Articles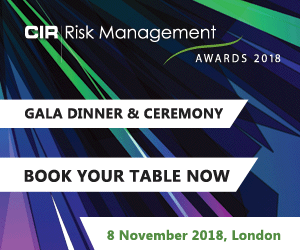 Download the latest
digital edition of
CIR Magazine
Power transmission and distribution risk
Description
Mark Evans talks to Barry Menzies, head of MIDEL ester-based dielectric fluids, at specialist manufacturer M&I Materials, to discover how ester fluids can help reduce the risks associated with transformer applications.
Most read stories...