AIR: Insured losses for Typhoon Jebi could reach US$4.5bn

Written by Deborah Ritchie
2018-09-10
AIR Worldwide estimates that industry insured losses from Typhoo Jebi, which made landfall in Japan on 4th September, will be between JPY257bn (US$2.3bn) and JPY502bn (US$4.5bn).

The strongest typhoon to make landfall in Japan in 25 years, it struck as a cat 3 hurricane with 1-minute sustained wind speeds of 180 km/h (112 mph) before making a second landfall on the main island of Honshu striking the major urban centres of Kobe and Osaka with winds which, flipped vehicles, ripped cladding off buildings and downed trees and power lines. Jebi later intensified to become a super typhoon with wind gusts of over 190 mph, the equivalent of a cat 5 hurricane.

Along with major damage to buildings and infrastructure, there has been significant business interruption, particularly to manufacturing and tourism, with widespread shipping and transportation impacts. Kansai Airport plays a significant shipping role in the region, and the closure could disrupt supply chains.

AIR's modelled insured loss estimates include insured damage to property (residential, commercial, industrial, and agricultural/mutual), both structures and their contents, and automobile; but do not include losses from precipitation-induced flood, landslide, losses to land or to infrastructure, CAR/EAR, marine hull, marine cargo lines, BI, loss adjustment expenses or demand surge.
Related Articles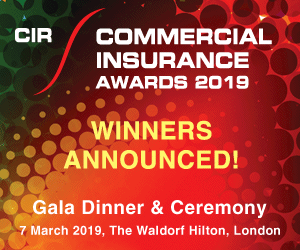 Download the latest
digital edition of
CIR Magazine
Power transmission and distribution risk
Description
Mark Evans talks to Barry Menzies, head of MIDEL ester-based dielectric fluids, at specialist manufacturer M&I Materials, to discover how ester fluids can help reduce the risks associated with transformer applications.
Most read stories...