Cyber and D&O exposures increasingly intertwined, Airmic report finds
Written by staff reporter
2018-11-05
Cyber insurance and directors' and officers' (D&O) liability insurance have become increasingly interconnected, as company business models increasingly revolve around technology, according to a new Airmic white paper. It points to several high-profile shareholder class actions resulting from cyber incidents, a scenario that puts companies' D&O policies under the spotlight.

Compiled and published with input from AIG and Marsh, the white paper prescribes a proactive approach to insurance arrangements, ensuring that individuals and the company have adequate cover in the event of a cyber incident where a company and its senior management may face regulatory investigations or shareholder litigation.

The number of cyber incidents continues to rise dramatically, with AIG reporting as many cyber claims in 2017 as in the previous four years combined. There has been another significant jump so far in 2018 even before the impact of the General Data Protection Regulation (GDPR).

Senior management liability specialist at Marsh and author of the paper, Eleni Petros, said insurers may now be looking more closely at companies' cyber security arrangements when underwriting a D&O risk.

"Apart from being best practice risk management, it is clearly going to make buying D&O insurance easier if you have done all you can to ensure that your technology is robust," she explained. "As the potential for D&O claims arising from technology failure continues to increase, the quality of your cyber risk management framework will determine how attractive you are to potential D&O insurers."

Airmic technical director and deputy CEO, Julia Graham added that the association's latest report serves to illustrate how good risk management and insurance purchase choices are two sides of the same coin. "As our white paper points out, it is increasingly difficult to separate out cyber-related insurance from other types of risk such as D&O because technology has become so embedded in company business models," she said.
Related Articles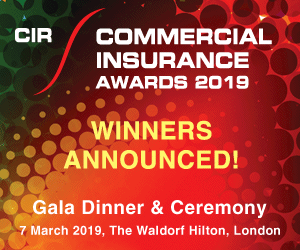 Download the latest
digital edition of
CIR Magazine
Power transmission and distribution risk
Description
Mark Evans talks to Barry Menzies, head of MIDEL ester-based dielectric fluids, at specialist manufacturer M&I Materials, to discover how ester fluids can help reduce the risks associated with transformer applications.
Most read stories...