FERMA: Risk managers vital at time of profound transformation
Written by staff reporter
2018-10-10
Demand for sustainability, good corporate behaviour and rapid digitisation are leading to profound changes in organisations and in the work of risk managers, according to the Federation of European Risk Management Associations. Whilst acknowledging the challenges, FERMA says this represents a huge opportunity for risk managers. "The risk manager can be a co-pilot for the board and top management in this transformation," says president of FERMA, Jo Willaert.

"In Europe...organisations need to be sustainable. This term – sustainable – can have different meanings, often linked with climate change. It can mean that organisations build their resilience to the effects of climate change and manage other environmental risks. Through innovation, they can also help to mitigate climate change and reduce its impact on the community.

"But sustainability is not just a green issue. It can also apply to good corporate behaviour as a whole, because companies depend on the acceptability of their practices to continue developing and prospering. Society is putting pressure on companies to disclose activities like their employment practices and human rights, diversity and avoidance of bribery and corruption, as well as their environmental record."

Willaert added that when it comes to digital transformation, there is a growing awareness of the value that professional risk management can add. "More than one-third of the risk managers who responded to the FERMA 2018 European Risk Manager Survey are already involved in the transformation of their organisations, including analysing risks linked to the development of new technologies. The relationship between risk management and IT, which was under-developed two years ago, is now reaching first-tier level." These data are preliminary findings of the 2018 Survey which FERMA will publish in November.

"In terms of cyber risk, we are starting to find our way forward from the prophesies of 'cybergeddon' to a situation where it is a manageable risk. Yes, it is an evolving and difficult risk, but one that we can approach with good risk management methods."
Related Articles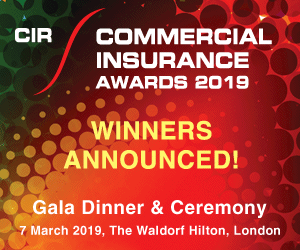 Download the latest
digital edition of
CIR Magazine
Power transmission and distribution risk
Description
Mark Evans talks to Barry Menzies, head of MIDEL ester-based dielectric fluids, at specialist manufacturer M&I Materials, to discover how ester fluids can help reduce the risks associated with transformer applications.
Most read stories...