BOOK: Resilient Organizations, by Erica Seville
Written by (reviewer) Deborah Ritchie, Editor, CIR
2017-02-02
Resilient Organizations
Erica Seville, Kogan Page, 2016

While there is no one formula for designing a perfectly resilient organisation, there are many ways to build resilience capabilities; resilience is a function of an organisation's ability to access and use resources when it needs them. This is the message from within this book's pages; and while there are just 200 of them, each packs quite a punch.

Published at the end of 2016, this book is, in author Erica Seville's own words: "the culmination of more than a decade's worth of research by the Resilient Organisations community of researchers". The company itself is both a research and collaborative community as well as a limited company of consultants, and it is through both that Seville and her team have sourced the insights into coping with disruption and ideas for thriving in an uncertain and ambiguous world.

A PhD in risk management, Seville is the founder of Resilient Organisations, a regular international speaker and a member of the advisory group that provides support to the Australian Government and Critical Infrastructure Council.

The textbook layout of Resilience Organizations makes reading and referencing easy; case studies make the message meaningful; and capsule summaries, further reading and practical tips for 'next step' actions make this an extremely useful tool for resilience professionals at all levels, addressing the differentiators between those organisations that "flourish in times of uncertainty and those that stumble and fall at the first sign of trouble".

This book is mostly about people – about leadership, partnerships, engagement, knowledge, learning, perspective, responsibility and all those softer things that some organisations find so hard to achieve. It is hard to argue with Seville's concepts and ideas; and while you could say some of them are common sense, it's worth considering how often that gets overlooked.
Related Articles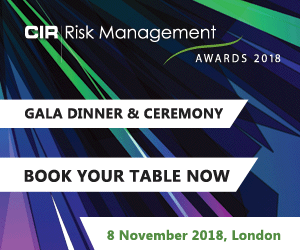 Download the latest
digital edition of
CIR Magazine
Power transmission and distribution risk
Description
Mark Evans talks to Barry Menzies, head of MIDEL ester-based dielectric fluids, at specialist manufacturer M&I Materials, to discover how ester fluids can help reduce the risks associated with transformer applications.
Most read stories...