Judging panel
Simon Bannaghan, Risk and Compliance Manager, Cooperative Group
Malcolm Brooke, Managing Director Head of Shared Services Operations Risk, Business Continuity and Technology Risk, Credit Suisse
Tim Catt, Global Head of Resilience and Business Continuity, Schroders
Jason Crosby, Vice President for Business Continuity, MUFG Securities International plc
James Dynan, Business Continuity Manager, Old Mutual Wealth
Ruth Griffiths, Global Head of Business Continuity and Risk, ICAP
Sally Hayes, Director of Business Continuity, Warner Bros.
Kate Mulcahy, IT Risk, Business Continuity & Disaster Recovery Director, Capita
Simon Bannaghan, Risk and Compliance Manager, Cooperative Group
Simon Bannaghan is a Business Continuity specialist with 20 years of experience working in the Pharmaceutical, Regulatory and Retail sectors. Since 2016 he has been running his own consultancy, supporting customers in formulating and delivering practical advice and guidance on governance and resilience strategies. Prior to 2016 he managed the Business Resilience function at the Cooperative in Manchester, with responsibility for Business Continuity, Specialist Health and Safety, Environmental Compliance, Diligence and Security across the Cooperative businesses. A previous CIR Award winner, he has sat on the Retail BC Association for over 5 years and has spoken at IPSEC and conferences in the US. Prior to joining The Co-operative Group in 2007, he has held responsibility for the delivery of Operational Risk and Business Continuity at SwissRe, The FSA and Bank of America.
Malcolm Brooke, Managing Director Head of Shared Services Operations Risk, Business Continuity and Technology Risk, Credit Suisse
Malcolm Brooke is a Managing Director of Credit Suisse in the Chief Risk Officer division, based in London. He is Head of Corporate Functions Operational Risk, including Business Continuity, Crisis Management and Technology and Cyber Risk Management. Prior to assuming this role in 2013, he was Global Head of Business Continuity and Crisis Management, and the Chief Information Security Officer in 2008 and 2009. Previously he was Head of Business Continuity for the EMEA region. Mr. Brooke has been a Governance member of the UK regulator's market wide exercise governance committee since 2003. Working in partnership with the UK Authorities, he has run the two cyber scenario exercises (Waking Shark I and II) for the UK Financial Services sector in 2011 and 2013.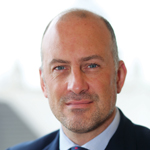 Tim Catt, Global Head of Resilience and Business Continuity, Schroders
Tim Catt is Global Head of Business Continuity and Resilience at Schroders. Tim has over 18 years' experience in the resiliency, planning and response sector. Tim Spent the early part of his career as an Officer in the British Army, the majority of which was spent on operations in Northern Ireland, Cyprus, Afghanistan and Iraq. After leaving the Army, Tim worked for a Business Continuity consultancy, delivering end-to-end BC mandates for clients in the defence, government, education, legal and finance sectors. Prior to joining Schroders, Tim spent 6 years at Bank of America Merrill Lynch (BAML) and was responsible for a number of key resilience projects, most notably, delivery of the Bank's planning and preparation for the London 2012 Olympics. Whilst at BAML Tim played a key role in developing the regional BC programme and managing the response to numerous disruptive events - the Bahrain riots, the imposition of Russian sanctions, GREXIT, the Paris shootings and a number of significant network outages - amongst others. Tim left Bank of America Merrill Lynch as regional head of BC for EMEA.
Jason Crosby, Vice President for Business Continuity, MUFG Securities International plc
Jason is currently the Vice President for Business Continuity with MUFG Securities International plc. He has 20 years experience working within the field of Business Continuity gaining expereience from companies such as EDS, Parker Hannifin, Post Office and WorldPay. His knowledge and capability was built from working within the IT industry starting in IT support and building up to running IT Operational teams across Europe, Asia and South America and in 1997 moving into the world of Business Continuity. After many years of being out of education he passed his degree in 2013 as a "mature" student and has been a member of the BCI for 12 years.
James Dynan, Business Continuity Manager, Old Mutual Wealth
James has extensive experience in business continuity and crisis management and has spent his career working in the financial, telecommunications and consultancy sectors. He has delivered strategic and transformational engagements to clients and has significant experience leading teams in high pressure environments to resolve issues and deliver results. James started his career with Barclays in 1972 moving to the international banking sector where he held various management positions. Upon leaving the City in 2000 after 14 years with HypoVereinsbank, James worked in the consultancy sector delivering assignments across the telecommunications, aviation, public utilities and manufacturing industries. James joined Vodafone Ireland in 2004 and took a lead role in co-ordinating business continuity across the international businesses; James subsequently took on the role of Crisis & Business Continuity Manager for Vodafone Group. During his career James has been involved in planning responses to and supporting disruptive events including Arab Spring, GREXIT and the earthquakes in Christchurch, New Zealand. James is currently managing crisis management and business resilience for Old Mutual Wealth reporting to the Chief Information Security Officer. Old Mutual Wealth is part of Old Mutual, a FTSE 100 company that provides life assurance, asset management, banking and general insurance.

Ruth Griffiths, Global Head of Business Continuity and Risk, ICAP
Ruth has worked in the financial sector for over thirty years with the past sixteen of those in business continuity and risk. Ruth started her career with NatWest in the retail sector moving quickly into investment banking with roles at Mitsubishi Finance International, Bank of Tokyo Capital Markets, ABN AMRO and RBS. Ruth's early career was focussed on interest rate derivative products. She joined a disaster recovery project team at ABN AMRO in 2000 and has worked within business continuity ever since. During that time Ruth has managed the response to 911, 7/7, the London riots, the London Olympics, and various in house incidents including a three day power grid outage affecting four main RBS London offices. Ruth is currently responsible for ICAP's global recovery planning programme and crisis management response. Alongside her daily responsibilities Ruth is managing an Apprentice programme at ICAP in partnership with the Charity "Leadership Through Sport and Business", where young people, particularly from underprivileged areas, are given the opportunity to develop their leadership potential, learn accounting skills, and gain practical experience in paid employment. In her spare time Ruth enjoys playing Netball and is a qualified Piano Teacher, volunteering at a local Stage School.
Sally Hayes, Director of Business Continuity, Warner Bros.
Sally Hayes has 18 years' experience delivering business continuity, crisis management and disaster recovery across a wide range of industry sectors, including entertainment, investment banking, insurance and advertising. Recent 'front-line' experience includes supporting responses to events such as the Manchester BT Tunnel Fire, New Zealand and Japan earthquakes – and, more recently, the Paris attacks; as well as realistic, scenario-based and role-play exercises.
Kate Mulcahy, IT Risk, Business Continuity & Disaster Recovery Director, Capita
Bio coming soon