Judging panel 2018
Chair: Deborah Ritchie, Editor, CIR
Scott Baldwin, Head of Global Business Continuity, eBay Inc.
Dean Beaumont, Head of Business Continuity UK&I, EMEA & APAC, Global Business Continuity Office, Experian
Mike Carlin MSc MBCI, Head of Business Continuity, Corporate, Scottish Power
Jason Crosby, Global Business Continuity Manager, MUFG Securities International plc.
Julie Goddard, Group Business Continuity Manager, Solicitors Regulation Authority
Jonathan Naftel, Head of Business Continuity Management (APAC), CBRE
Jon Seaton, Operational Resilience and Business Continuity Manager, Tesco Bank
Alison Wagstaff, Global Business Continuity Manager, Allen & Overy LLP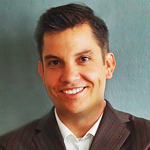 Scott Baldwin, Head of Global Business Continuity, eBay Inc.
Scott Baldwin is the Global Head of Business Continuity at eBay, where he successfully led the effort to rebuild the enterprise BC program after the eBay/PayPal split. Since entering the Resiliency field in 2005, Scott has had the opportunity to work in every aspect of BC\DR\CM and has worked in the retail, financial and technology sectors. Before finding Resiliency, Scott spent 13 years as a software engineer and technology manager, giving him a distinct, object oriented approach to managing Resiliency as well as championing the emergence of the Resiliency Technical Solutions role. Scott is a frequent speaker and contributor at industry conferences, webinars and publications.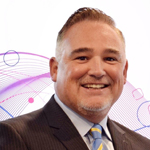 Dean Beaumont, Head of Business Continuity UK&I, EMEA & APAC, Global Business Continuity Office, Experian
Dean Beaumont is a senior figure in Business Continuity and Crisis Management and has held key Resilience positions with a diverse range of leading companies from business sectors including telecommunications, insurance, construction & Financial Services. Dean has extensive experience in the design and delivery of Resilience Programmes not only in the UK, but also internationally. During the emergence of the Civil Contingencies Act in 2004 he participated actively in the shaping of the telecommunications sector civil resilience. Dean is a recognised thought leader in Business Continuity and an active Member of the Business Continuity Institute, regularly facilitating the thought leadership stream of the annual conference. In 2015 he became a Fellow of the BCI. He is currently Head of Business Continuity and Crisis Management at Experian for the UK, EMEA & APAC global regions.
Mike Carlin MSc MBCI, Head of Business Continuity, Corporate, Scottish Power
Mike has a rich blend of experience, skills and knowledge built over a 38 year career. This includes working in Engineering, Manufacturing, Quality, Customer Care, Environment, Business Improvement, and for the last ten years, Business Continuity. Mike has designed and implemented a number of different managements system, which were successfully certified to ISO standards. In Mike's current role, Head of Business Continuity at ScottishPower, he is responsible for developing and improving the Business Continuity Management System to cover all the businesses within the ScottishPower Group. This work is essential to help support the Critical National Infrastructure and keep the lights on. As a fully qualified business continuity professional, Mike is a member of the Business Continuity Institute and holds a master's degree in Quality & Business Excellence from Edinburgh Napier University. Mike is a strong believer in networking, knowledge sharing and continual improvement.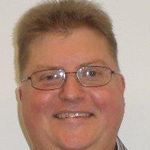 Jason Crosby, Global Business Continuity Manager, MUFG Securities International plc.
Jason is currently the Global Business Continuity Manager with MUFG Securities International plc. He has 20 years experience working within the field of Business Continuity gaining experience from companies such as EDS, Parker Hannifin, Post Office and WorldPay. His knowledge and capability was built from working within the IT industry starting in IT support and building up to running IT Operational teams across Europe, Asia and South America and in 1997 moving into the world of Business Continuity. After many years of being out of education he passed his degree in 2013 as a "mature" student and has been a member of the BCI for 12 years.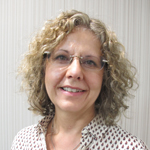 Julie Goddard, Group Business Continuity Manager, Solicitors Regulation Authority
Julie Goddard is the Business Continuity Manager for the Solicitors Regulation Authority. In this role she has taken the organisation through the whole BCM lifecycle, with particular challenges around resilience of data and information access, and also the risks related to its city centre location in an iconic building. Goddard has extensive business continuity experience across a wide variety of sectors, including financial services, local government and the food and drink industry. Her experience includes leading many incidents, as diverse as IT failure, logistics/supply chain disruption, cyber attacks, and terrorism related events.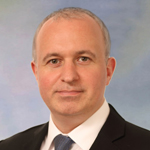 Jonathan Naftel, Head of Business Continuity Management (APAC), CBRE
Jonathan Naftel is the APAC Head of Business Continuity Management at CBRE Group, where he is responsible for leading a broad range of resilience topics across the region, which includes alignment to the Global BCM policy, Incident and Crisis Management, Business Continuity and Travel Security. After successfully leading the CBRE EMEA Business Continuity Management program for 2 years, Jonathan relocated to Hong Kong in 2016. With over 10 years of Risk Management experience Jonathan brings experience from a broad range of roles that have covered Business Continuity Management, Operational Risk and Security Management and enjoys enhancing organizations resilience capabilities. In 2014, Jonathan obtained the BCI Diploma in Business Continuity (DBCI).
Jon Seaton, Operational Resilience and Business Continuity Manager, Tesco Bank
5 years into a Project Management Career at RBS Jon was asked if he was interested in being involved in Pandemic Planning, and he thought that it sounded much more interesting than project management! So back in 2005 he went from planning for projects that he hoped would happen to planning for activities that he hoped would never happen! Sadly some of those things have, but he has always enjoyed his time within Business Continuity and Crisis Management, even if that has included the Financial Services Crisis and several high profile incident since! Knowing that unless things go wrong, Business Continuity is never at the forefront of people's priorities Jon's key interest is working with the business to understand how we can do BC better and more efficiently. As part of this Jon has been leading the Scottish Forum of the BCI for a number of years and is always keen to hear of new ways of working more effectively within Business Continuity.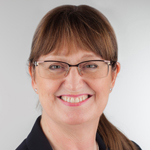 Alison Wagstaff, Global Business Continuity Manager, Allen & Overy LLP
Alison has worked for firms in both the Magic Circle (Linklaters and Allen & Overy) and The Big 4 (KPMG) and is currently a Senior Manager at Allen & Overy responsible for Business Continuity Management across its 44 global offices. She has experience of working with a variety of organisations across a number of sectors including shipping, education and the charitable sectors. Alison has an honours degree in English and is a Member of the Business Continuity Institute.